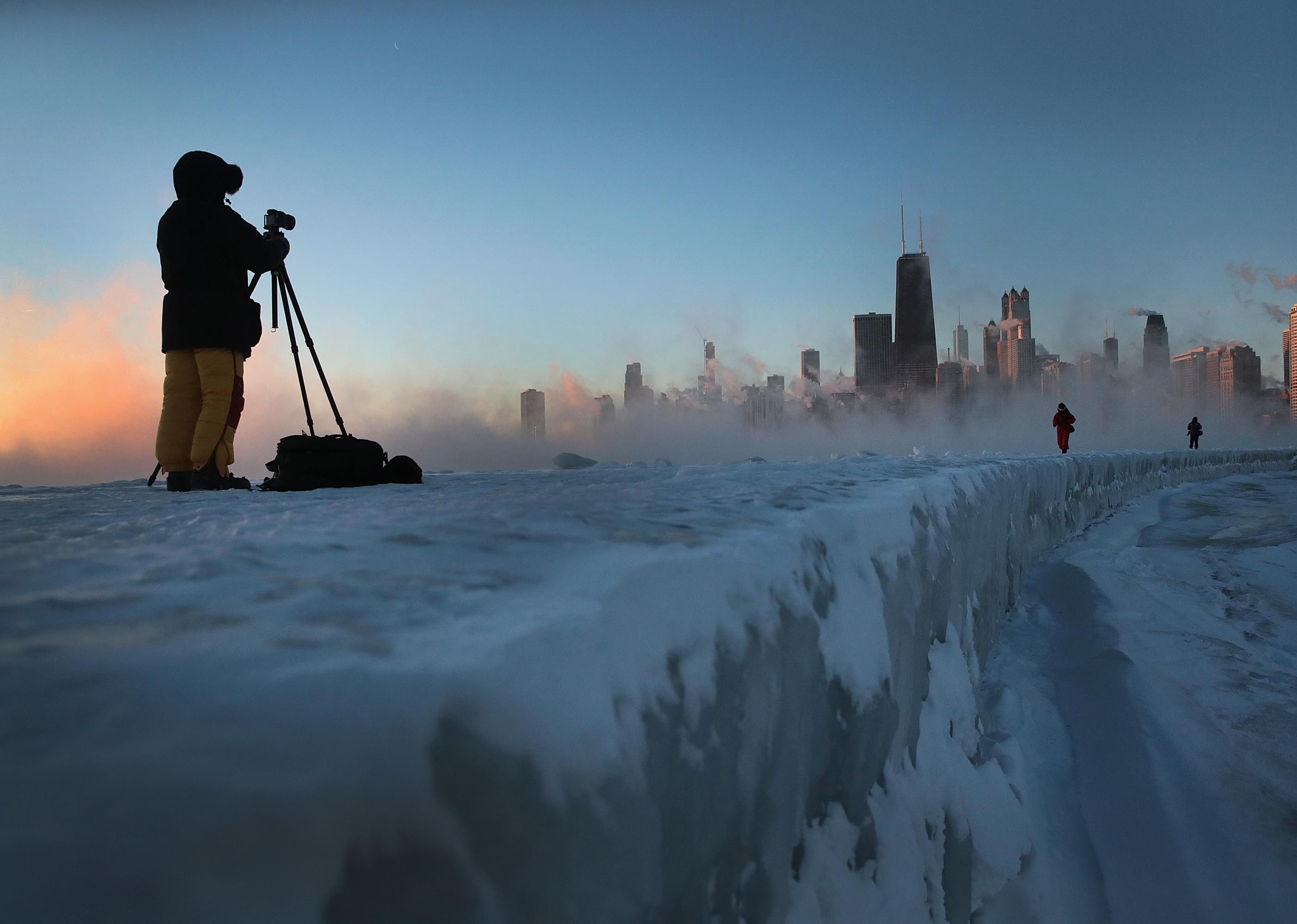 Scott Olson // Getty Images
How much photographers get paid in 20 major metros
In a world where 85% of American adults own a smartphone, photography has become an accessible hobby for virtually anyone. Yet professional photographers are still in high demand. The number of professional photographers in the next 10 years is expected to grow by 9%—nearly double the average projected growth rate across all industries—according to the Bureau of Labor Statistics.
There are an estimated 38,420 working photographers in the United States. The career path offers myriad focus areas, such as wedding and event photography, family portraiture, headshots, photojournalism, advertising, fashion, and magazine shoots. A rapidly growing sector is stock photography; other photography jobs may focus on architecture, automobiles, landscapes, or science.
Giggster analyzed May 2021 data from the BLS to determine the hourly and annual wages of photographers across 20 of the most populated metropolitan areas. Metros are listed alphabetically and include the main city along with surrounding towns and suburbs.
The BLS categorizes photographers as photographing landscapes, merchandise, people, or other subjects. These workers may use lighting when shooting a subject to enhance certain features and employ editing software when producing prints or images. The occupational field includes science photographers, photojournalists, and commercial and industrial photographers; it excludes similar professions such as camera operators, video and film, and television.
Averages and medians were calculated to broaden the scope of annual and hourly wages. An average is calculated by adding all the salaries and dividing by the number of salaries used. The median is calculated by the middle point, where half the salaries are higher, and half are lower.
The average hourly wage for photographers in the U.S. is $23.18, with an average annual wage of $48,210. When calculating by median, the hourly wage for photographers is $18.73, with an annual wage of $38,950.
Keep reading to see how much photographers are paid in 20 major metros.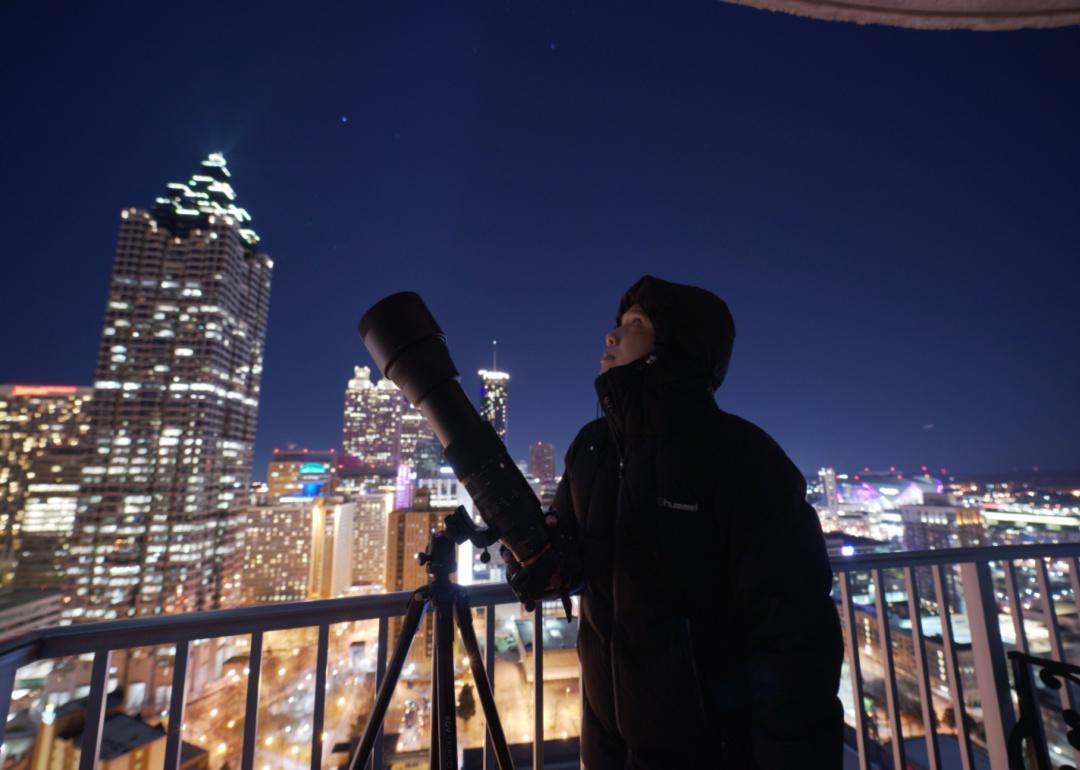 cendhika // Shutterstock
Atlanta
- Photographers in metro: 1,100
- Average annual wage: $63,580
- Median annual wage: $61,000
- Average hourly wage: $30.57
- Median hourly wage: $29.33
Roman Babakin // Shutterstock
Boston
- Photographers in metro: 530
- Average annual wage: $55,270
- Median annual wage: $50,340
- Average hourly wage: $26.57
- Median hourly wage: $24.20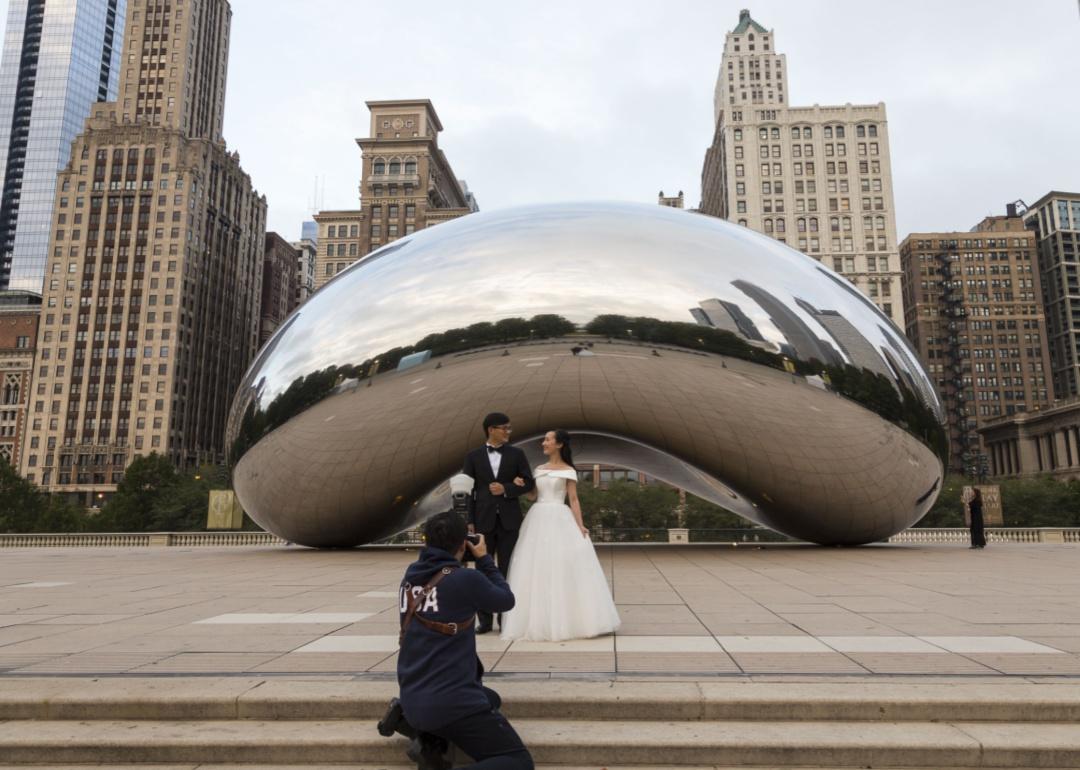 Anne Richard // Shutterstock
Chicago
- Photographers in metro: 1,390
- Average annual wage: $53,340
- Median annual wage: $46,910
- Average hourly wage: $25.64
- Median hourly wage: $22.55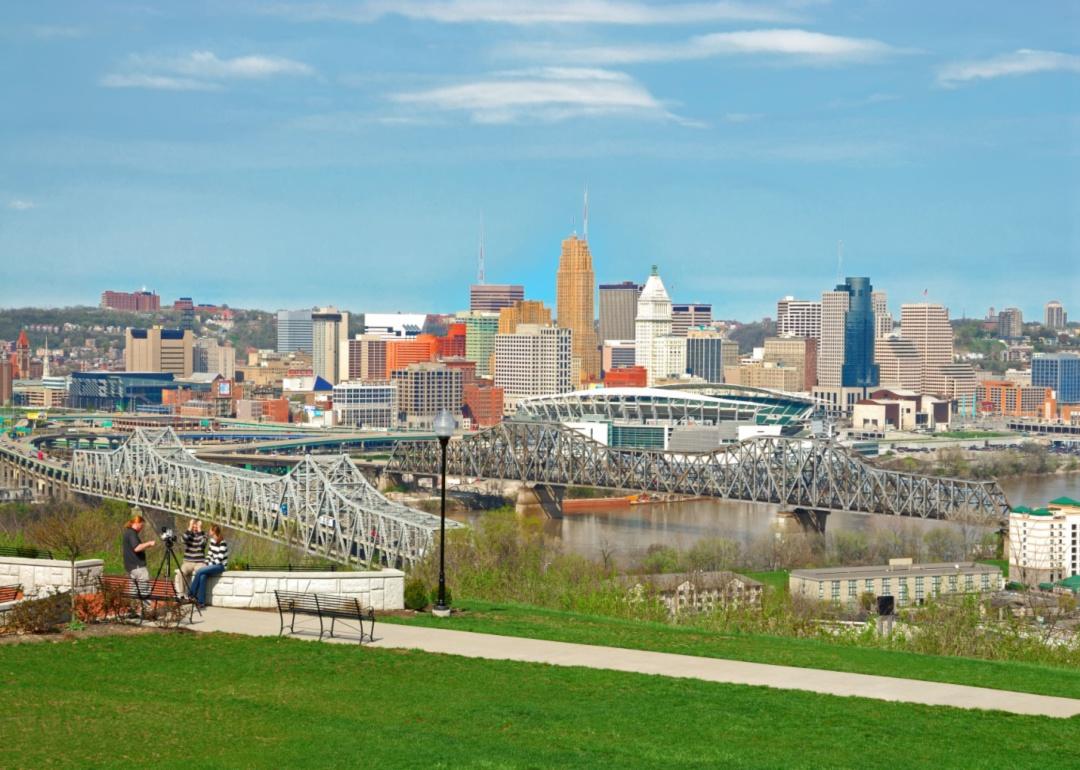 Anne Kitzman // Shutterstock
Cincinnati
- Photographers in metro: 340
- Average annual wage: $41,790
- Median annual wage: $36,510
- Average hourly wage: $20.09
- Median hourly wage: $17.56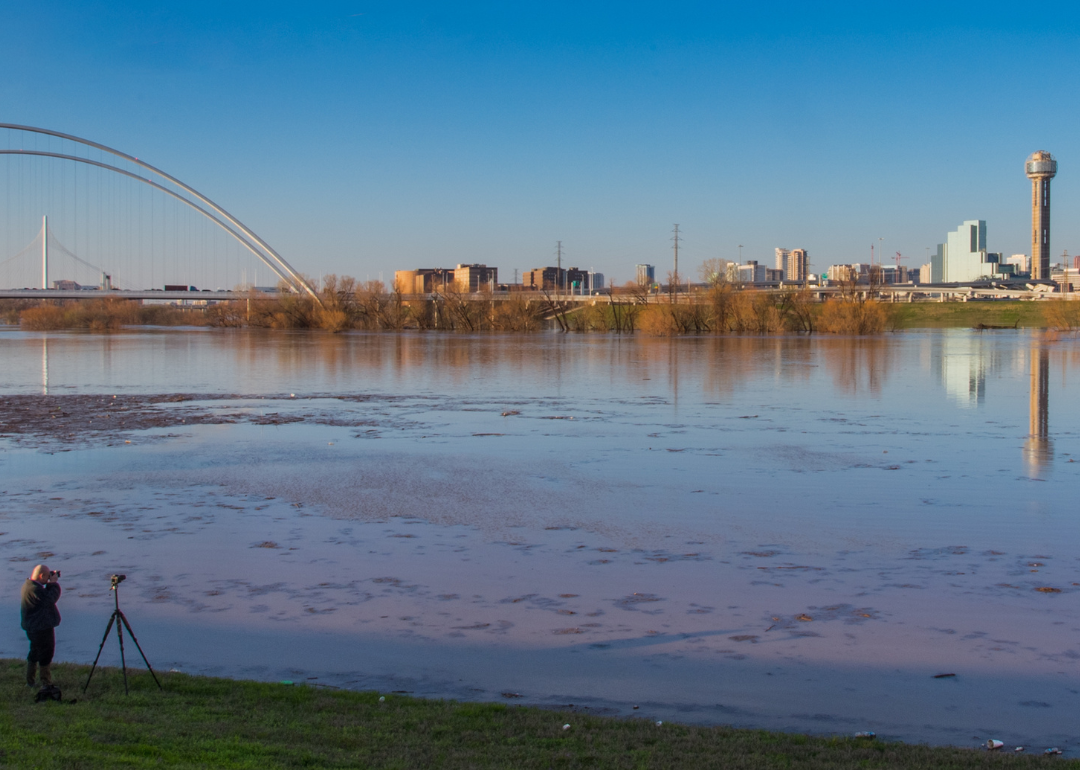 Nat Chittamai // Shutterstock
Dallas-Fort Worth
- Photographers in metro: 970
- Average annual wage: $44,440
- Median annual wage: $36,100
- Average hourly wage: $21.37
- Median hourly wage: $17.36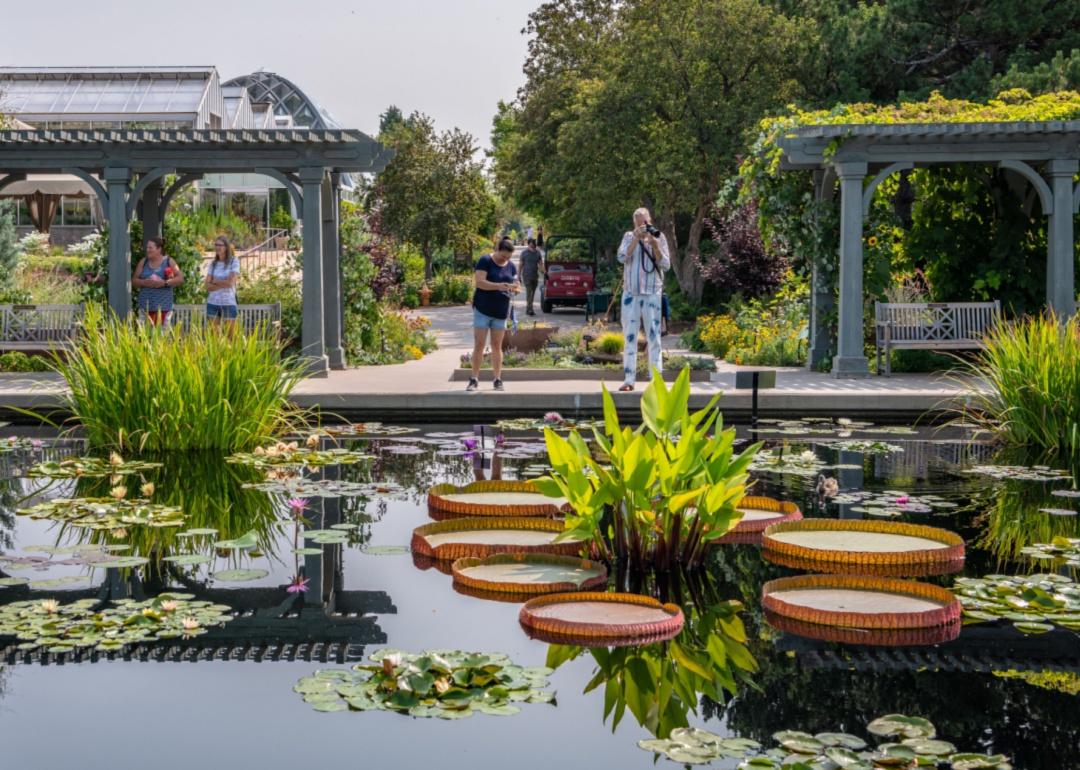 Page Light Studios // Shutterstock
Denver
- Photographers in metro: 520
- Average annual wage: $53,180
- Median annual wage: $45,340
- Average hourly wage: $25.57
- Median hourly wage: $21.80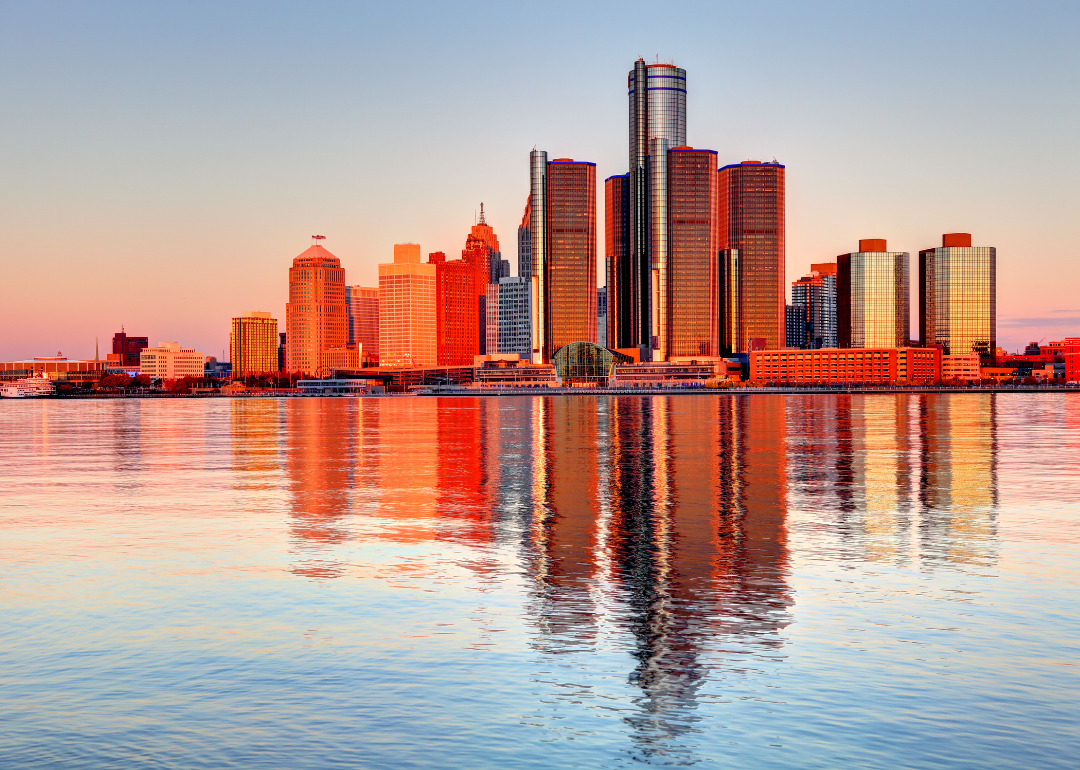 Canva
Detroit
- Photographers in metro: 380
- Average annual wage: $52,390
- Median annual wage: $38,590
- Average hourly wage: $25.19
- Median hourly wage: $18.55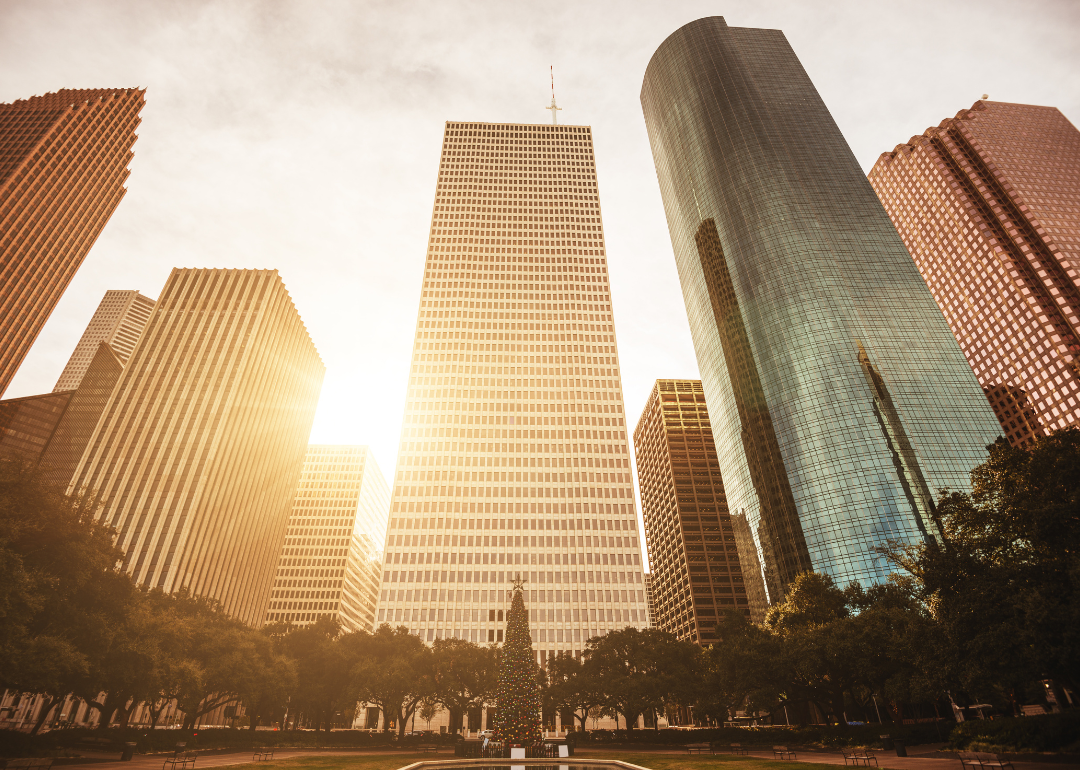 Canva
Houston
- Photographers in metro: 780
- Average annual wage: $39,890
- Median annual wage: $33,750
- Average hourly wage: $19.18
- Median hourly wage: $16.23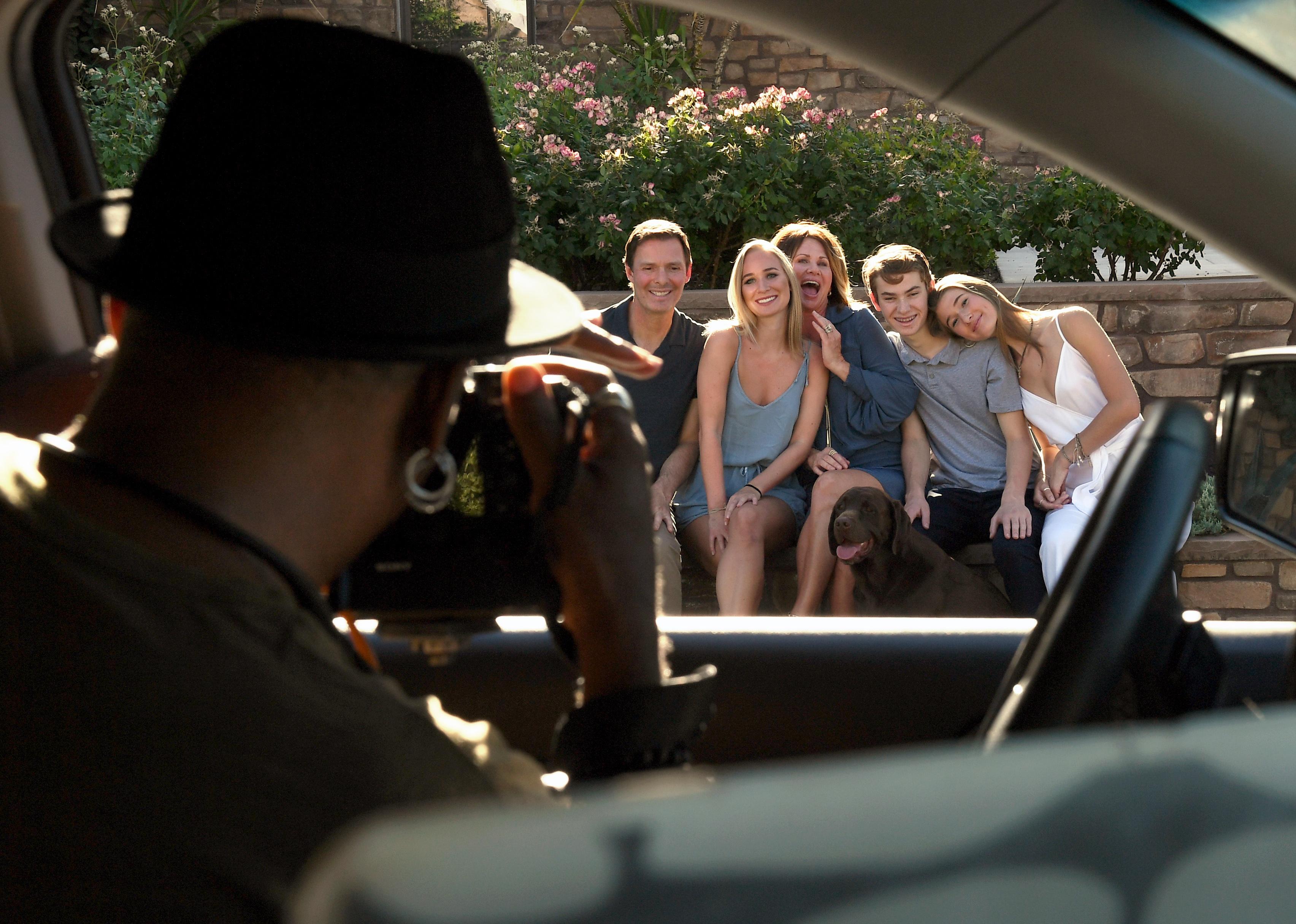 Ethan Miller // Getty Images
Las Vegas
- Photographers in metro: 400
- Average annual wage: $33,500
- Median annual wage: $30,220
- Average hourly wage: $16.11
- Median hourly wage: $14.53
Kit Leong // Shutterstock
Los Angeles
- Photographers in metro: estimate not available
- Average annual wage: $51,340
- Median annual wage: $46,550
- Average hourly wage: $24.68
- Median hourly wage: $22.38
Jan Schneckenhaus // Shutterstock
Miami
- Photographers in metro: 1,000
- Average annual wage: $53,090
- Median annual wage: $48,860
- Average hourly wage: $25.52
- Median hourly wage: $23.49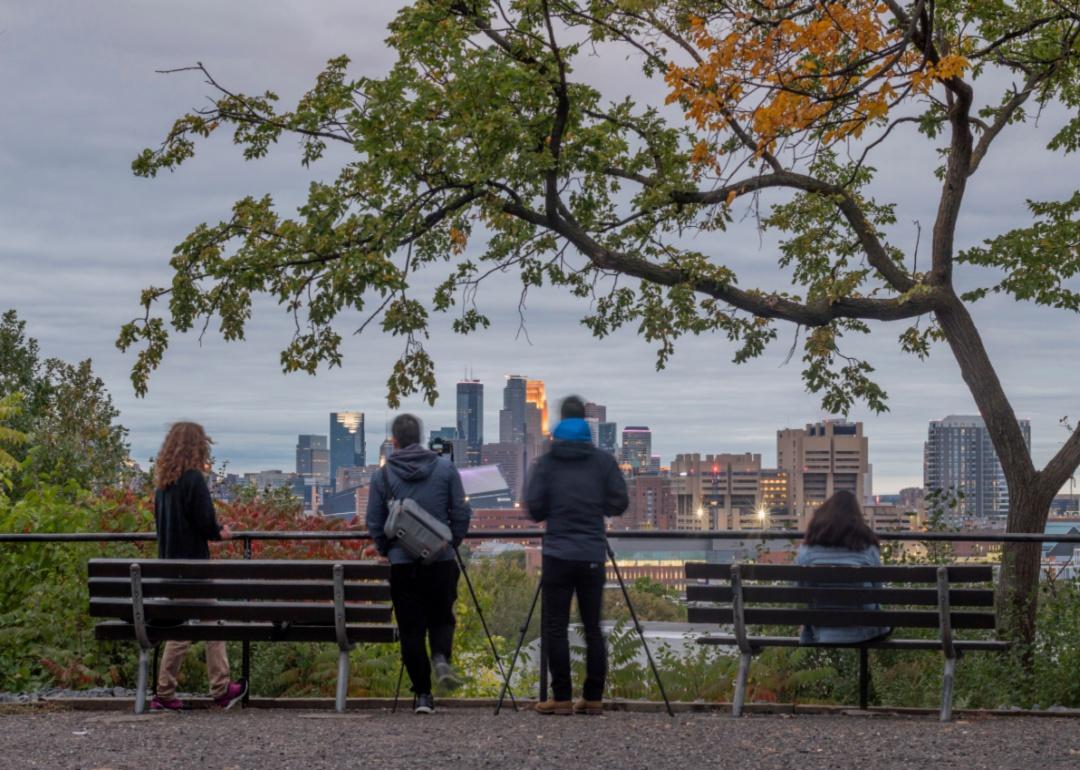 Sam Wagner // Shutterstock
Minneapolis-St. Paul
- Photographers in metro: 630
- Average annual wage: $49,380
- Median annual wage: $48,320
- Average hourly wage: $23.74
- Median hourly wage: $23.23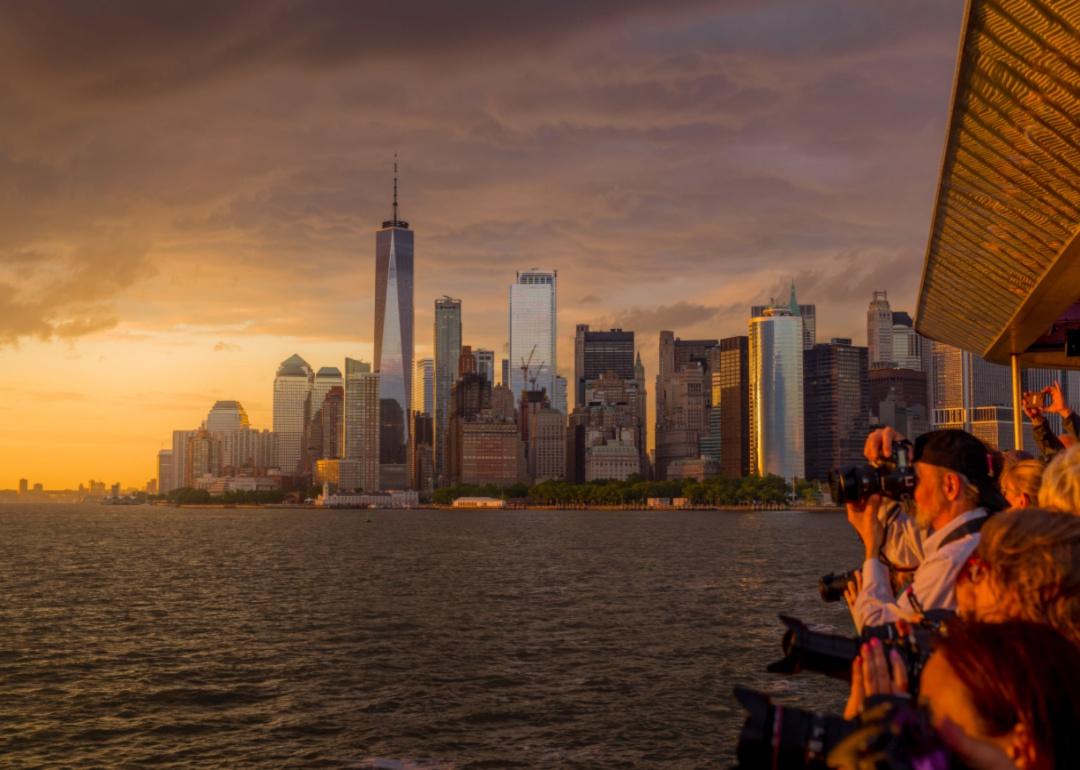 Eileen_10 // Shutterstock
New York City
- Photographers in metro: 3,260
- Average annual wage: $62,730
- Median annual wage: $55,770
- Average hourly wage: $30.16
- Median hourly wage: $26.81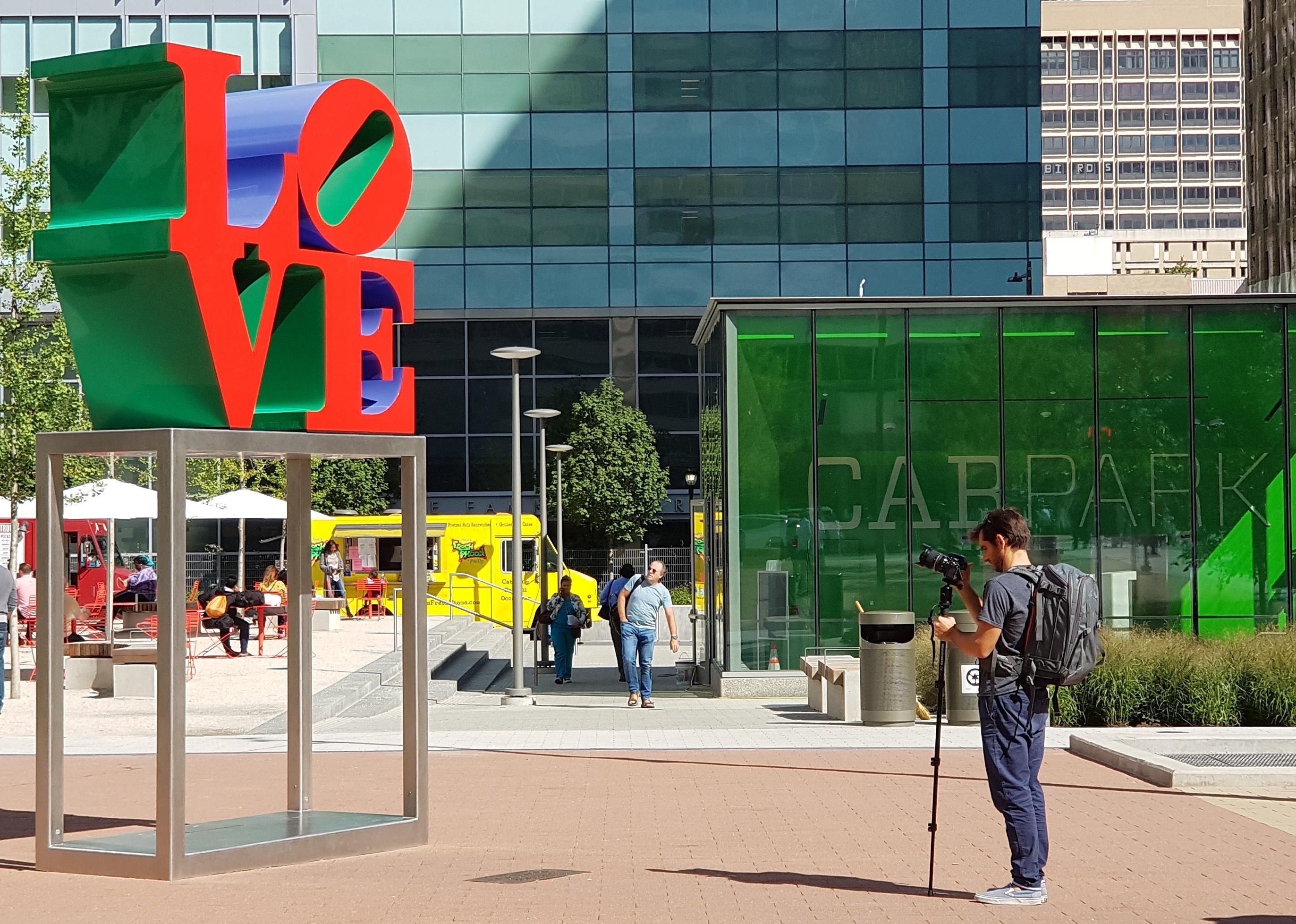 Raymond Well // Shutterstock
Philadelphia
- Photographers in metro: 560
- Average annual wage: $47,050
- Median annual wage: $43,000
- Average hourly wage: $22.62
- Median hourly wage: $20.67
Gregory E. Clifford // Shutterstock
Phoenix
- Photographers in metro: 690
- Average annual wage: $44,590
- Median annual wage: $32,920
- Average hourly wage: $21.44
- Median hourly wage: $15.83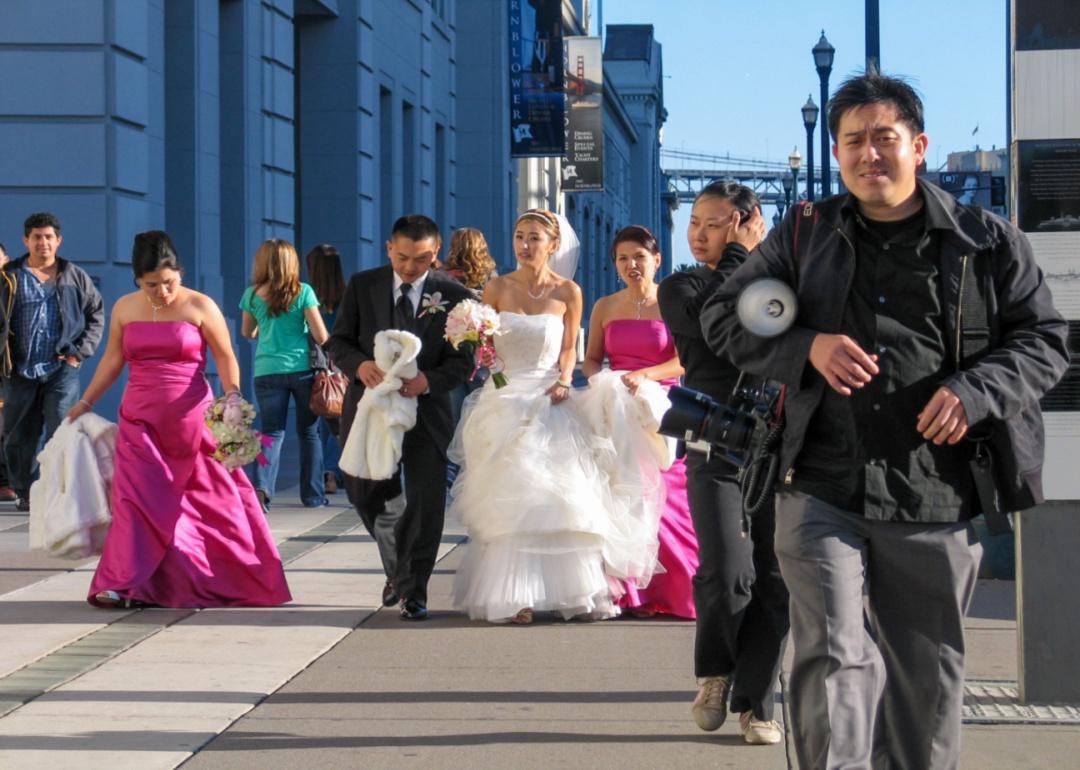 drserg // Shutterstock
San Francisco
- Photographers in metro: 770
- Average annual wage: $66,140
- Median annual wage: $59,100
- Average hourly wage: $31.80
- Median hourly wage: $28.41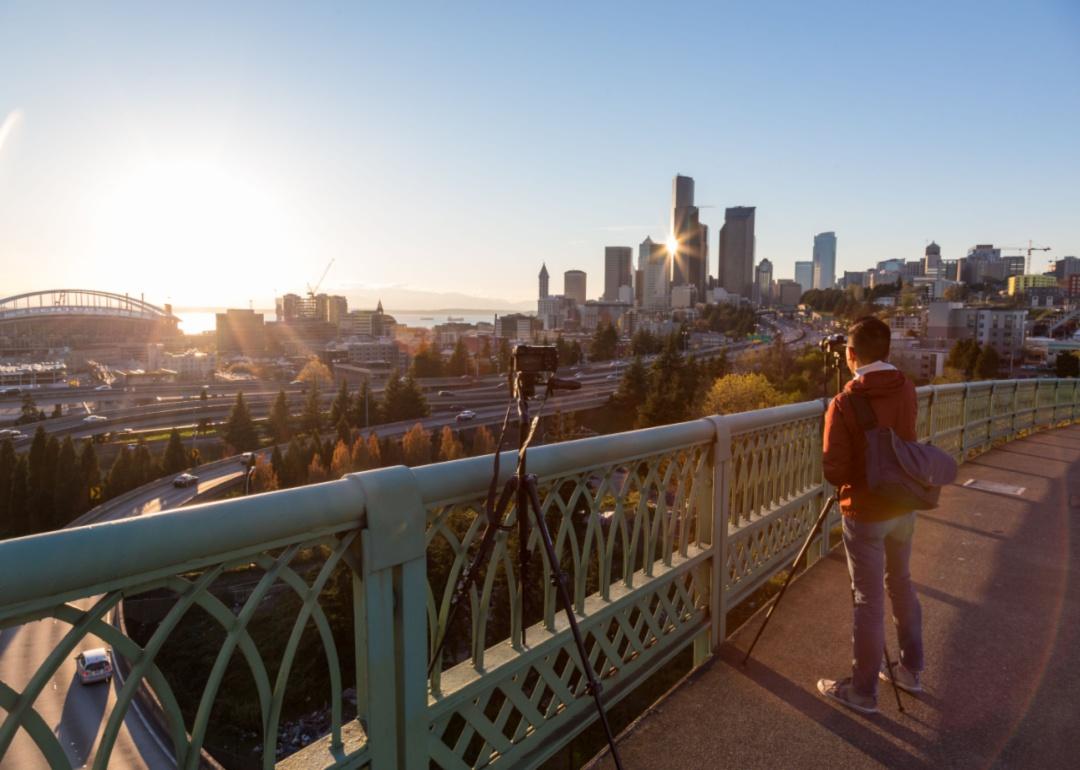 EB Adventure Photography // Shutterstock
Seattle
- Photographers in metro: 630
- Average annual wage: $65,810
- Median annual wage: $74,880
- Average hourly wage: $31.64
- Median hourly wage: $36.00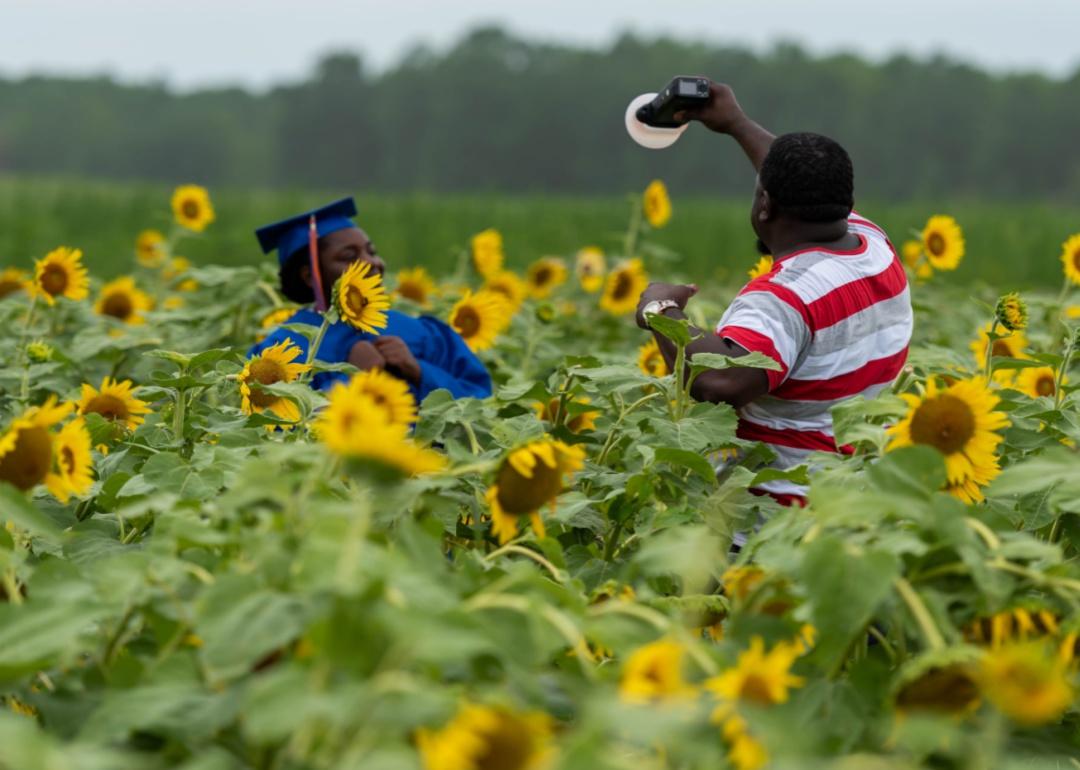 matthew Munsell // Shutterstock
St. Louis
- Photographers in metro: 300
- Average annual wage: $41,270
- Median annual wage: $36,640
- Average hourly wage: $19.84
- Median hourly wage: $17.61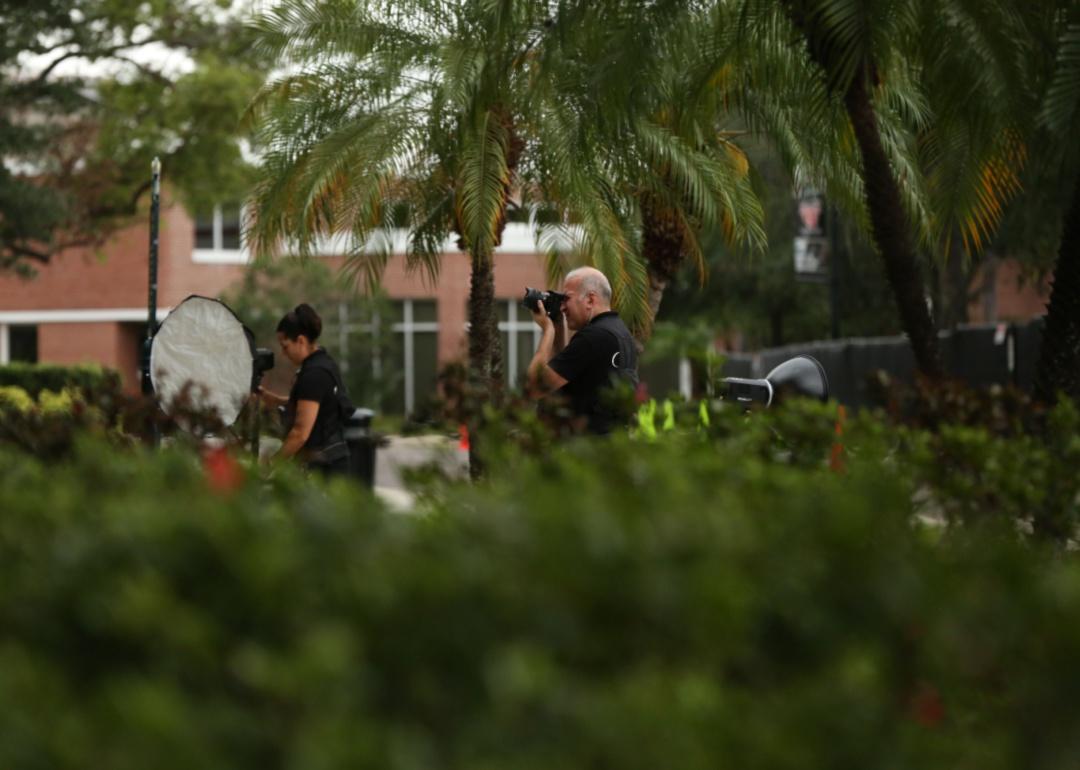 Yes I Shoot models // Shutterstock
Tampa
- Photographers in metro: 480
- Average annual wage: $38,020
- Median annual wage: $29,780
- Average hourly wage: $18.28
- Median hourly wage: $14.32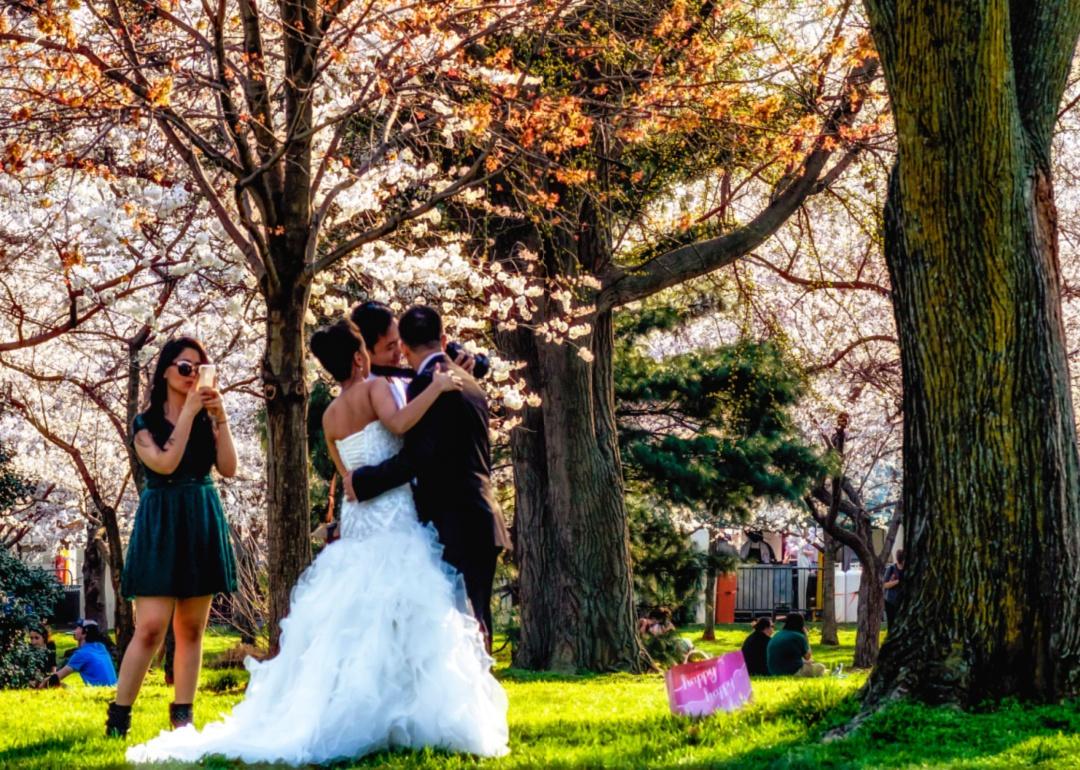 Malachi Jacobs // Shutterstock
Washington DC
- Photographers in metro: 650
- Average annual wage: $70,440
- Median annual wage: $60,720
- Average hourly wage: $33.86
- Median hourly wage: $29.19