Rent Cooking Class venues in Thousand Oaks, CA
Find the right location for your next Cooking Class. Browse a wide variety of local Cooking Class locations throughout Thousand Oaks, CA and book your venue in minutes on Giggster.
How to rent Cooking Class locations in Thousand Oaks, CA
Search locations in Thousand Oaks, CA
Explore our wide variety of unique film and event friendly locations.
Contact hosts
Connect with hosts to set up scouts and lock down the details
Book your venue
Reserve your Cooking Class venue in just a few clicks.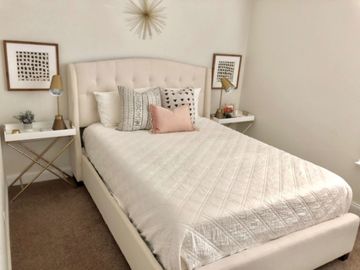 Stunning Wildwood Home
Newly remodeled home. Kitchen is very bright, white with a large center island perfect for pictures and entertaining! Property also has a backyard with a covered gas built in BBQ. Large open bottom floor plan. Plenty of parking on street. House is right next to Wildwood with mountains and waterfalls.
Urban Farm House, Pool & Barn
Close to the 101 and the 23 freeway. The neighbor across the way has 2 acres and may rent some of it for extra parking.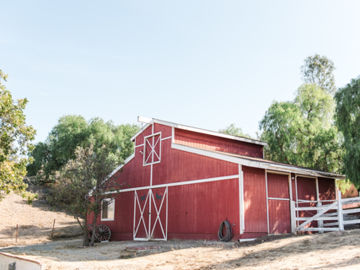 3 acre hilltop ranch home, barn, pool, tennis ++++
The property is great and has a lot to offer. There are many different location looks at this property. We filmed one movie that used this property for thirteen different locations! The main house is a four bed, three bath single story ranch style home. There is also a 850 sq. ft. two bedroom guest house. A 500 sq. ft. studio above the garage There is a great pool house that is about 600 sq. ft. that has tons of windows and light and overlooks the newly renovated pool and 6000 sq. ft. of lawn area. There is the tennis court which is fun for shoots and play. The large classic style barn is great for photos. Corral with three horses. There are rooms in the barn with hay. We have some western props. Property is located near the 101 and 23 fwy in Thousand Oaks. Lots of parking on the property for up to about thirty cars. Easy access for box trucks and parking. Barn TV Series Shoot Dance Shoot Documentary Shoot Filming Film Shoot Film Studio Production Fitness Video Filmed Interview Kickstarter Video Music Video Promotional Video Recording Studio Video Shoot Video Studio Web Series Shoot Workout Video Breakfast Brunch Cooking Class Dinner Kitchen Luncheon Anniversary Auction Awards Ceremony Hall Charity Event Company Party Corporate Event Corporate Party Exhibit Fashion Event Fashion Show Fundraising Event Gallery Launch Event Party Hall Press Conference Product Demo Product Release Product Showcase Trade Show Dance Class Dance Studio Fitness Class Fitness Studio Pilates Class Workout Class Yoga Class Yoga StudioAudition Board Meeting Brainstorm Casting Client Meeting Conference Room Meeting Creative Meeting Discussion Group Work Interview Meeting Off-Site Planning Session Sales Meeting Team Meeting Therapy Work Career Expo Job Fair Meetup Mixer Networking Apparel Shoot Clothing Shoot Commercial Photoshoot Fashion Shoot Head Shot Photo Shoot Photo Studio Portrait Photoshoot Product Art Exhibit Art Show Pop-Up Retail Storefront Promotional Photo shoot Retreat Team Building Church Class Classroom Coaching Collaboration Convention Focus Group Forum Hackathon Improv Lecture Orientation Presentation Seminar Speaker Event Speaker Panel Summit Training Workshop