Rent Portrait Photoshoot venues in Oakland, CA
Find the right location for your next Portrait Photoshoot. Browse a wide variety of local Portrait Photoshoot locations throughout Oakland, CA and book your venue in minutes on Giggster.
How to rent Portrait Photoshoot locations in Oakland, CA
Search locations in Oakland, CA
Explore our wide variety of unique film and event friendly locations.
Contact hosts
Connect with hosts to set up scouts and lock down the details
Book your venue
Reserve your Portrait Photoshoot venue in just a few clicks.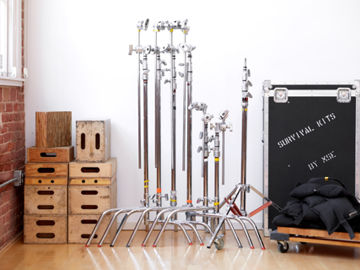 Photo Studio Loft with Natural Light
Spacious, open converted historic Brick and Timber Cigar Factory loft with warm exposed brick and light hardwood floor details. 2100 Square foot floor plan photography studio with high ceilings and natural light. Full kitchen with 5 burner gas stove and huge 9ft rolling counter space. Perfect for use by food stylists, chefs, and caterers. Free use of 10ft Foba camera stand, C-Stands, Apple boxes, sand bags, grip included with FULL DAY rentals only. (8hrs+) Additional rental fees apply for non full-day rentals of equipment. Additional photo equipment; grip, Profoto lighting and prop/surface rentals available on-site by reservation.
2,400ft² Open Loft-styled Versatile Studio
Our studio is a large versatile shooting studio offering diverse backdrops. Designed for flexible shooting needs, this space also offers a backdrop of aged brick for a loft-like look, as well as a classic white paneled room with daylight. The kitchen offers a professional stove, concrete countertops, and a custom dining table for crew meals and catering or a production-ready set. On site grip and equipment rental. SPACE FEATURES 2400 ft² studio space 16' tall ceilings 12.5' high truss with speed rail supports 280 ft² client lounge/luxurious studio set with northern daylight exposure and panelled walls 12' Automatic Roll-up door Inside parking for grip truck or space for 2 cars Three-phase 400 amp power More than 45 dedicated circuits around the main stage Hair and makeup station Production-ready kitchen 1 restroom ——————— INCLUDED IN BOOKING RATE Semi-Private use of the full 2,400 ft² Northern Exposure Studio Hair and makeup station Production-ready kitchen All listed under space features ——————— OPTIONS (SUBJECT TO ADDITIONAL CHARGES) *Any rental requires an insurance certificate 72 hours prior to booking Camera, grip, and lighting available on site Speedrail infrastructure Catering with prior arrangements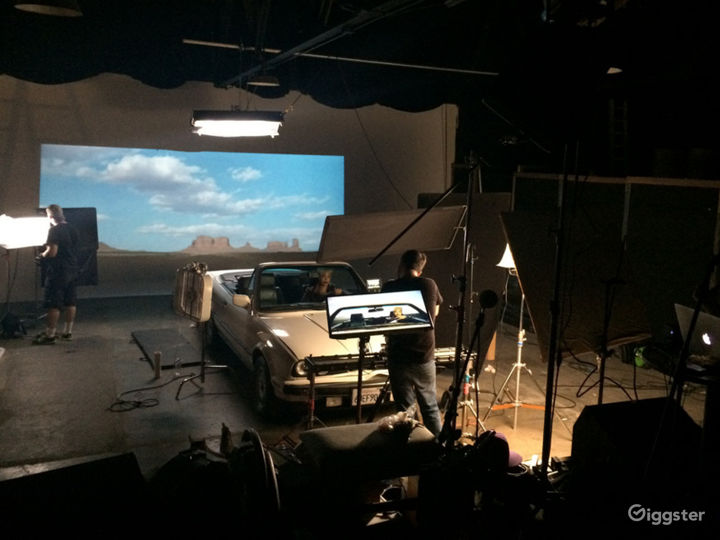 Huge, Affordable Production Space
- 3500 square foot flexible space - 34' x 17' white wall - 34' x 12' blackout drape - 50' x 30' open concrete floor space - 24' x 16' x 3' black carpeted stage with natural wood fascia - sound system - 100 amp power distribution breaker panel - off street loading dock in front for trucks - roll up door in back, perfect to drive picture cars into space - off street parking & secure lot for truck overnight parking - other exterior shooting locations available on-site (ie. industrial backdrops like containers, brick walls, corrugated fences as well as multiple courtyards) - full day and consecutive day discounts available - friendly creative environment