Rent Presentation venues in Atlanta, GA
Find the right location for your next Presentation. Browse a wide variety of local Presentation locations throughout Atlanta, GA and book your venue in minutes on Giggster.
How to rent Presentation locations in Atlanta, GA
Search locations in Atlanta, GA
Explore our wide variety of unique film and event friendly locations.
Contact hosts
Connect with hosts to set up scouts and lock down the details
Book your venue
Reserve your Presentation venue in just a few clicks.
Downtown Start-Up Hub
Built in 1928, SDC is a members-only gathering place designed exclusively to create beautiful startups for consumers. There isn't a better place in Atlanta to build, accelerate and grow consumer & design-focused companies. The building is 19,000 square feet and includes an espresso bar, 200 seat theater, 7 conference rooms and one ping pong table. It's the first of its kind in Atlanta.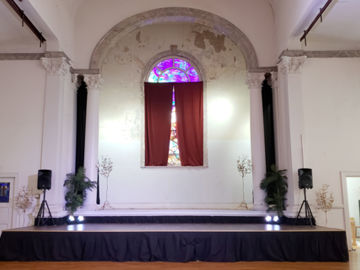 Circus School and Event Space in the ATL
The ballroom is 1,600 sq. ft., has a ceiling height of 25 – 35 ft., and holds a maximum of 320 people. The ballroom is where CSA's in-house circus rehearses, fixed with aerial points, a fully outfitted stage, and a spacious standing / sitting / dancing floor. The space ideal for a great number of things, including (but not limited to) weddings, circus classes, aerial fitness, bachelor and bachelorette parties, variety shows, large occupancy lectures, theatrical rehearsal – the possibilities are unlimited! We'd love to provide a venue for those seeking a creative, vibrant and beautiful experience for their wedding or event. Let us know what you think.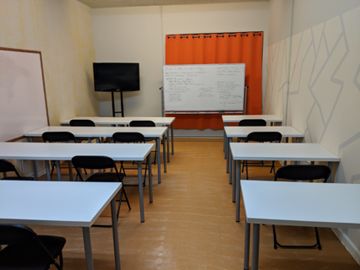 Coworking Space for Events or Production
Historic Building of the Bronner Brothers in Atlanta, now a coworking space for eCommerce businesses. Our location is central in Atlanta, offering easy and quick access from anywhere (downtown, airport, major highways)