Rent Film Studio venues in Atlanta, GA
Find the right location for your next Film Studio. Browse a wide variety of local Film Studio locations throughout Atlanta, GA and book your venue in minutes on Giggster.
How to rent Film Studio locations in Atlanta, GA
Search locations in Atlanta, GA
Explore our wide variety of unique film and event friendly locations.
Contact hosts
Connect with hosts to set up scouts and lock down the details
Book your venue
Reserve your Film Studio venue in just a few clicks.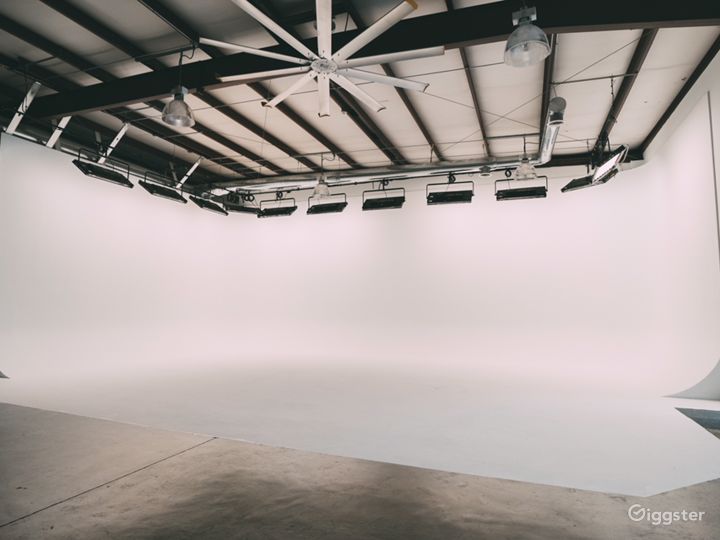 Filming & Photography Studio with Cyc Wall
The property features a 3 wall Cyc which is 27ft x 46ft x 16ft wide and 18ft high to Grid. The wall is fully lit with 11 Kino Flo 8 banks for pre-lit options. The studio also has Green Room, Hair Makeup and Wardrobe room, Kitchen with seating, Loading dock door, Vehicle access inside facility, Restrooms with Shower, Production Seating area. The studio is in a fenced property and is secured with a gate. Comes with HVAC and free WiFi.
Natural Studio
Midtown | Collective is located in the Upper West Midtown section of Atlanta. We are in the Defoor Hills Business Park next to PC&E Camera.
Spacious Midtown Loft with Photography studio
Host your creative events at our beautiful natural light studio space! Located in the heart of Atlanta's new West Midtown area, just a few blocks from Top Golf. Our bright and spacious studio features high ceilings and oversized windows provide a blank canvas for a multitude of events such as brunches, baby showers, receptions, fundraisers, seated dinners, listening parties, Baby Showers, Film Productions - Music Videos - Movie/TV Sets - Private Shoots - Art Exhibits - Trade Shows - Business Seminars - Fashion Shows - Fashion Show Rehearsals - Modeling Workshops - Casting Calls - Auditions - Stage Play Rehearsals - Band Rehearsals - Dance Classes and whatever else your mind can conceive Can fit 100 people standing and 50 seated comfortably. **Event Photography** We have a staff photographer available to photograph your event at a special discounted rate if you need professional photos of your event please inquire at time of booking.