Rent Art Exhibit venues in Atlanta, GA
Find the right location for your next Art Exhibit. Browse a wide variety of local Art Exhibit locations throughout Atlanta, GA and book your venue in minutes on Giggster.
How to rent Art Exhibit locations in Atlanta, GA
Search locations in Atlanta, GA
Explore our wide variety of unique film and event friendly locations.
Contact hosts
Connect with hosts to set up scouts and lock down the details
Book your venue
Reserve your Art Exhibit venue in just a few clicks.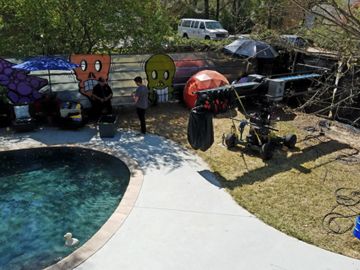 The East Pole
rustic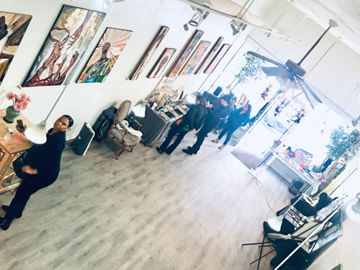 Beautiful Bright Urban Studio
This light-filled space is a large, bay windowed, retail storefront. This street level studio displays a beautiful vintage chandelier. It has easy access/load in with 20' ft ceilings, 1000 sq ft. flexible open floor plan and 200 sq ft 2nd floor loft, great for make-up/ changing area or DJ booth. Large white walls create a perfect solution for photo and video production, as well as off-site business meetings, corporate training, workshops, classes, rehearsals, parties and other events. As a film location, the space can easily be converted to retail, fine art gallery, creative work space, photo studio, office or urban loft. Just walking distance away from the Mercedes Benz and State Farm sporting arenas the studio is located in the newly desirable historic South downtown Atlanta with plenty of free or paid street and lot parking available. Amenities include Projector, Cable TV, WiFi and a sound system with easy connection to phone, iPod, or computer via bluetooth. Kitchenette/ Prep Kitchen Air condition/ climate controlled
Industrial Warehouse - West End Production Park
Located in the historic West End district of Atlanta, sitting on 9 acres, with 300,000 square feet of flexible production space, backlots and one of the best skyline views in the city from the roof, West End Production Park is great for small to large productions. It's consists of over a dozen individual, but connected buildings, with some preserved dating back to the 1800s. This location is a gem. Additionally, 60,000 Square feet of Office Space will be available for lease in Q1 of 2020.