Rent Funeral venues in Atlanta, GA
Find the right location for your next Funeral. Browse a wide variety of local Funeral locations throughout Atlanta, GA and book your venue in minutes on Giggster.
How to rent Funeral locations in Atlanta, GA
Search locations in Atlanta, GA
Explore our wide variety of unique film and event friendly locations.
Contact hosts
Connect with hosts to set up scouts and lock down the details
Book your venue
Reserve your Funeral venue in just a few clicks.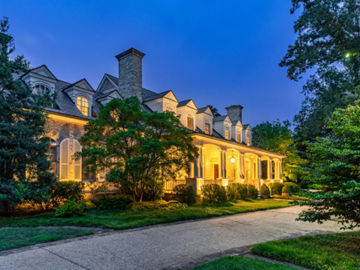 Mind-Boggling Estate with a 'Purple Room'
Minimum Rate that is shown is based on a non-commercial still shoot with a crew/talent size of 15 or less @ a 10 hour day. Please inquire for rates on larger impact jobs and include and the following details about your project. Job Name: Dates Needed: What The Shoot is For: Crew/Talent/Guest Size: Hours Needed: Areas Needed: Miscellaneous Info Relevant to Your Project:
Amazing Brick Mansion
3 story, high ceiling residence
Amazing Buckhead Mansion
Welcome to our 13,000 Sqft home with a massive basement (movie theater, game room, huge gym, weapons room, man cave, storage and work area) on 2 acres. We also have a guest house and tons of parking and space for film crew. Basement: Basement alone is about 5000 Sqft. There a stairway down from 1st floor that leads to the basement lobby (with the ninja painting). From that room you can walk into the game room / speakeasy bar; movie theater with seating for 14; wine cellar with tasting room and three hallways holding about 15,000 bottles of wine; large gym; bathroom; man cave + weapons room; and a couple closets and finally the large igky room ( storage & work area). 1st Floor: 1st floor is about 6000 Sqft and has a large living room with a fireplace you can stand inside; kitchen, breakfast nook, dining room, lobby, family room, guest bedroom, three bathrooms, Butler's pantry, mud room and a brick deck and alcove that leads out to the pool and hot tub. Just outside the first floor and through the walkway is a 3 car garage and 1100 Sqft guest house with a full bedroom, kitchen bathroom, closets and lounge.  2nd Floor 2nd floor is library and landing, 3 guest bedrooms, master bedroom, massive master bath with a custom glass and marble shower that can hold a dozen+ people and large his and hers closets