American Horror Story Estate
Attention:: Hi guys we love it when our property is booked however we want you to know we charge 100 dollars per person if you are over your total cast and crew count. We do this because our house is historic and also we want people to be up front with cast crew counts. Also we do charge for a wonderful informative and helpful experienced site mgr. This is an additional charge and the price is 22. An hour Thank you for your understanding in this matter. Our house was built in 1882 This estate is 7,000 sq ft high victorian Italianate also the estate has a 1100 sq ft music ballroom. Also the estate has 6 bedrooms, 5 baths, 7 fireplaces, a yellow salon, French blue sunroom, red Empire reception room, Sapphire dining room, 1100 sq ft Music Ballroom / attic, Butlers Pantry kitchen, a cellar, an attic, a large sweeping veranda, courtyard gardens and more. Ceiling height is 13.5 - 14 ft high. This property is registered with the US Department of the Interior as a National Historic Place in America.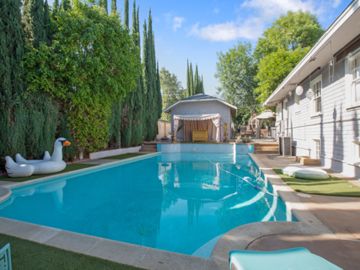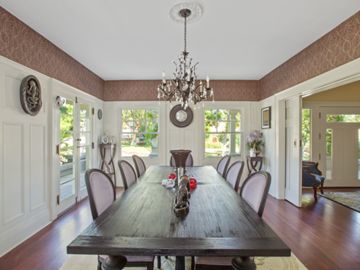 1912 Los Angeles Manor Home
Residential space primed for commercial use, centered in the foothills of unincorporated Altadena. Two stories, sizeable pool, specially curated rooms such as: gothic dining room, vintage-inspired kitchen and breakfast nook, hollywood regency-inspired living room. Big yard with fruit trees, perfect for interior/exterior filming or photoshoots.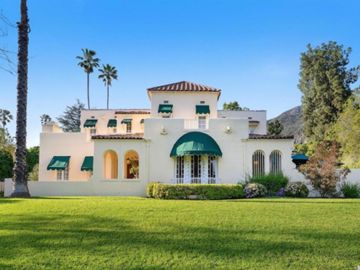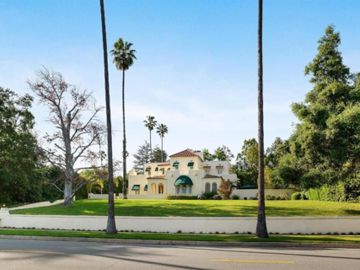 Large estate, Spanish Oasis in the hills
In 1921 a local paper called it "one of the most beautiful Spanish homes in Southern California. Located in the Country Club Park of Altadena, this 5 bedroom, 5 bathroom home offers the best of today's modern features and the ambience of another era. The house has been updated and beautifully maintained thoughtfully over the years and that quality can be felt throughout. Downstairs boasts an expansive living room with fireplace, hardwood floors, a dining room with French doors that lead to a beautiful side patio and garden, a study, 2 bedrooms, 2 full bathrooms, a charming wine cellar and a gourmet kitchen with views of the sparkling pool and pool house. The upstairs features 3 bedrooms and 1 ¾ bathrooms. The outdoor areas wrap around the home providing multiple entertaining areas. Details include historic gargoyles and a gorgeous stained glass dome over the stairwell. All on a park-like 34,951 sq ft lot, where scenic and architectural