Rent Luncheon venues in Culver City, CA
Find the right location for your next Luncheon. Browse a wide variety of local Luncheon locations throughout Culver City, CA and book your venue in minutes on Giggster.
How to rent Luncheon locations in Culver City, CA
Search locations in Culver City, CA
Explore our wide variety of unique film and event friendly locations.
Contact hosts
Connect with hosts to set up scouts and lock down the details
Book your venue
Reserve your Luncheon venue in just a few clicks.
Modern Architectural House in Culver City
2 Story Modern House, with clean lines and minimalist design. Bright, open and airy. Sleek and bright kitchen with an island. Concrete floors throughout first floor. Has doubled as loft space in previous film shoots.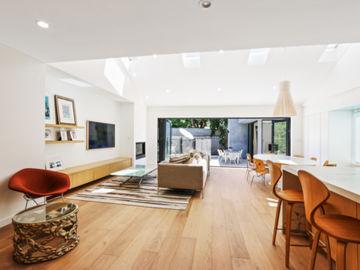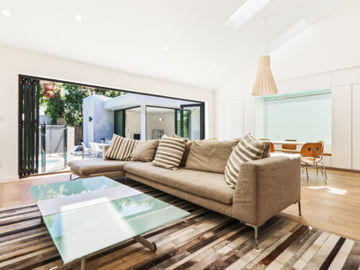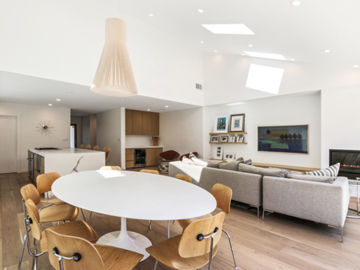 Modern California Ranch Style Home w/ Pool House
Modern 3 bedroom/ 2 bath California ranch style home with pool house. Minimalist interior with white kitchen and marble countertops. Boy and girl kids' rooms, master bedroom and modern master bathroom and powder room.
Culver City Architectural
Large 5 bedroom, 4.5 bathroom house in Culver City. Built in 2018. Beautifully appointed. Huge backyard with garage and guest studio above. Outdoor dining and lounge area. Office, formal living and dining. Large open floor plan. Lots of natural light. Vaulted ceilings on the 2nd floor. Modern playroom featuring multi colored wall. Layout conducive to many different options depending on what you're looking for. Lots of seating both in and outside of the house. Lot is approximately 8000 square feet. House is approximately 3600 square feet. This is our home where we live full time. We ask that you treat it as if it was your own and leave it the way you find it. We have 2 small boys that make super early morning or late night shoots a little difficult. Not impossible though so please ask if that's what you need. We also have 3 cats that spend most of their time outside but you may see wandering around at times. Please take this in to consideration when booking our property.