Rent Filming venues in Anaheim, CA
Find the right location for your next Filming. Browse a wide variety of local Filming locations throughout Anaheim, CA and book your venue in minutes on Giggster.
How to rent Filming locations in Anaheim, CA
Search locations in Anaheim, CA
Explore our wide variety of unique film and event friendly locations.
Contact hosts
Connect with hosts to set up scouts and lock down the details
Book your venue
Reserve your Filming venue in just a few clicks.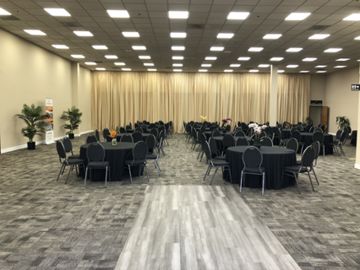 Business Expo Center - Showroom
The vast open space and sophisticated ambiance for welcoming guests, our showroom is ideal for any special event that you may be planning. Whether you are looking for a space for a wedding or a corporate mixer, the Showroom is versatile and has the potential to be transformed into any kind of event you desire. The space can host up to 300 guests and options are available if you'd like to make creative changes to the lighting and functionality of certain areas of the space. Dimensions - 55' x 75' • Ceiling Height: 15' • Square Feet: 4,125 • Max Capacity: 205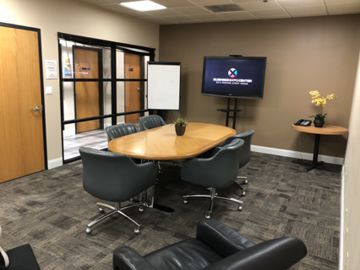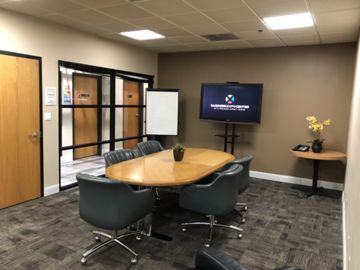 Business Expo Center - Executive Room
The space and the layout of this versatile room make it perfect for you to host a meeting, a presentation or any type of small professional event for your company. The Executive Room has the potential to be transformed into different styles (from classroom style to theater style). This room can host up to 16 people. Options are available if you would like to make creative changes to this room. Dimension: 14' x 21' • Celling Height: 9' • Maximum Capacity: 26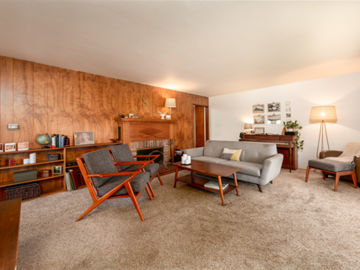 Mid Century Modern House in OC
Notice: Location is within the Secondary Studio Zone as defined by the California Film Commission (http://film.ca.gov/locations/secondary-studio-zone/). Welcome to the perfect Mid-Century Modern home for your next project! This space is a private residence available as a film and photo location with unique features that offer iconic vintage decor and well thought out custom pieces that celebrate the clean and cleaver design aesthetic 50s and 60s. This mid-century throw back home gives you an authentic look and feel for life during this unique time in history. Located in Anaheim, Orange County, California this vintage home offers a gorgeous original wood paneled living room wall, brick fireplace, original hardwood flooring, custom designed built-in cabinetry throughout, mid-century styled furniture and decor, neutral colors, and tons of natural light. It's a true mid-century design fan's dream! Rentable spaces include use of: front yard, back yard (production only), living room, dining room, kitchen, bathroom and one bedroom. Kitchen has vintage appliances. About the Space: 1. 1950s/1960s Casual Living Room 2. Wood Paneled Living Room 3. Living Room Fireplace 4. Retro Kitchen with Green Vinyl Countertop 5. Vintage Kitchen Appliances 6. Dining Room with Large Windows 6. Large Master Bedroom 7. Main bathroom with Vintage Pink Vinyl Countertop 8. Half bathroom with Original Retro Sink 9. Manicured Front Yard 10. Backyard with Hammock Rental includes the following: • Street access for easy load-in / out • Ample street parking Rooms: 50s/60s style Living Room, Dining Room, Kitchen, Bedroom, Bathrooms, and Exterior. Up to 15 people total for instant book. For larger crews please inquire. *A small dog resides on property. The property is the full-time residence of the owners.