Rent Retail venues in Seattle, WA
Find the right location for your next Retail. Browse a wide variety of local Retail locations throughout Seattle, WA and book your venue in minutes on Giggster.
How to rent Retail locations in Seattle, WA
Search locations in Seattle, WA
Explore our wide variety of unique film and event friendly locations.
Contact hosts
Connect with hosts to set up scouts and lock down the details
Book your venue
Reserve your Retail venue in just a few clicks.
Creative Event Space at Praxis Arts
Antique 1904 ballroom originally used for a Boeing meeting hall. The space is most notable for its spacious wooden chamber featuring old growth douglas fir floors, wainscoting and millwork throughout. Large original windows on all sides of the chamber pour in natural daylight to the inhabiting art studios and the larger community areas.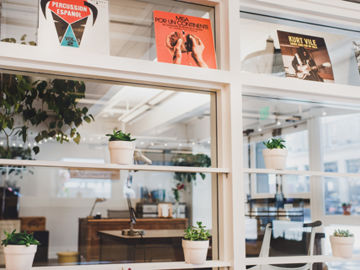 Charming Light-filled Space/Exposed Brick & Timber
We offer 1,000 - 4,500 square feet of production space available for video, film, photography and fine art uses. Green room(s) are available for an extra fee of $300 per day. We don't have additional lighting, backdrops or other equipment on site, we rent the space as a blank canvas. 36" x 96" oak tables are available for use as well as white 98" length curtains on a cable track. There are ample 110V power sources throughout the production space. Production space is available for rent evenings M-F 7pm - 12am and weekends 24 hours per day. The space is located in Seattle's Pioneer Square neighborhood, just north of Safeco and Century Link Fields.
Beautiful Space in the University District
Consider using our space as a beautiful space for your photo shoot or production. The space is light, airy, open and with plants as the primary decor. We have an open area in the front of the space and 4 high pub tables with stools in the back. Two large counters that can be used as workspaces or buffet tables. Our back room is a good prep area with a bathroom/utility sink and a refrigerator. We have a nice bathroom in the front of house for guests. Large windows and lots of light. The space is rather flexible with the ability to move tables around and configure it for your event. There is plenty of street parking available. It's a special spot and we would love to have you!