Rent Recording Studio venues in Chicago, IL
Find the right location for your next Recording Studio. Browse a wide variety of local Recording Studio locations throughout Chicago, IL and book your venue in minutes on Giggster.
How to rent Recording Studio locations in Chicago, IL
Search locations in Chicago, IL
Explore our wide variety of unique film and event friendly locations.
Contact hosts
Connect with hosts to set up scouts and lock down the details
Book your venue
Reserve your Recording Studio venue in just a few clicks.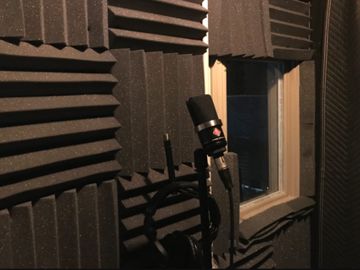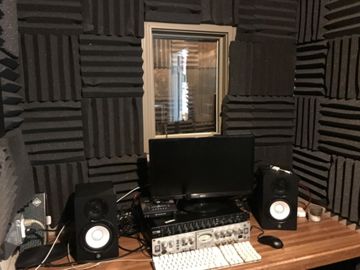 Industrial audio and video studio in Chicago
We're 119 Productions and our studio is outfitted for some basic, but essential video/photo/audio needs. We have a great green screen cyc wall, rented by a ton of professional industry clients in addition to music video directors such as Cole Bennet of Lyrical Lemonade. Our Audio booth features top of the line equipment and we have engineers that can make your audio recording dreams come true. We do have a kitchen counter area, but sadly no stove or anything. We do have a coffee maker and a microwave. We have a bathroom with a shower. Additionally we have a massive parking lot, and we do offer clients access to the warehouse facility on the premises for video and photo shoots.
Creative Recording Studio and Multipurpose Space
Our facility is uniquely built to house all the needs of a multi media production. We have media rooms, recording rooms, sound booths, multi purpose lounges, 2 restrooms and a bar. We are safely and conveniently located on the northwest side of the city on the Albany Park/Jefferson Park border between both i90 and 94 expreways. We are also positioned really close to public transportation.
Upscale Music Studio
The Showcase Studio is an upscale music studio that has hosted rehearsals by artists like Sting, John Mayer, Common and many more. It is a great sounding room with natural light and features an excellent sound system. It also includes a separate but attached Control Room with a window to the main studio that has a refrigerator and counter space for food and drinks.