8 Beautiful Suburban Homes You Can Rent for Film and Photo in New York
Away from the hustle and bustle of NYC is a different world. A calm one. Charming in fact. Homes where you can't hear the city noises and where views aren't restricted by the dominated NYC skyline. These homes are in the suburbs. Suburban NY homes are preferred by moviemakers and photographers in the city alike, owing to their multitude of features and different looks. This said, here's our pick for the 8 best suburban homes you can rent for film and photo-ops in New York.

---
8. Suburban Raised Ranchstyle House
A compact and charming home in the suburbs of New York, this has all the making of a family friendly home. The interiors are pale and dull, lending themselves well to all types of scenes and sequences. With multiple rooms each with its own floor and wall texture, you're guaranteed to get different vibes from your frame within the same house. There's also a ton of light which comes in through the French windows and other panes. All in all, a very typical home who's potential depends on how you use it.
Available on Giggster, starting at $60/hr.
---
7. Quaint Suburban Home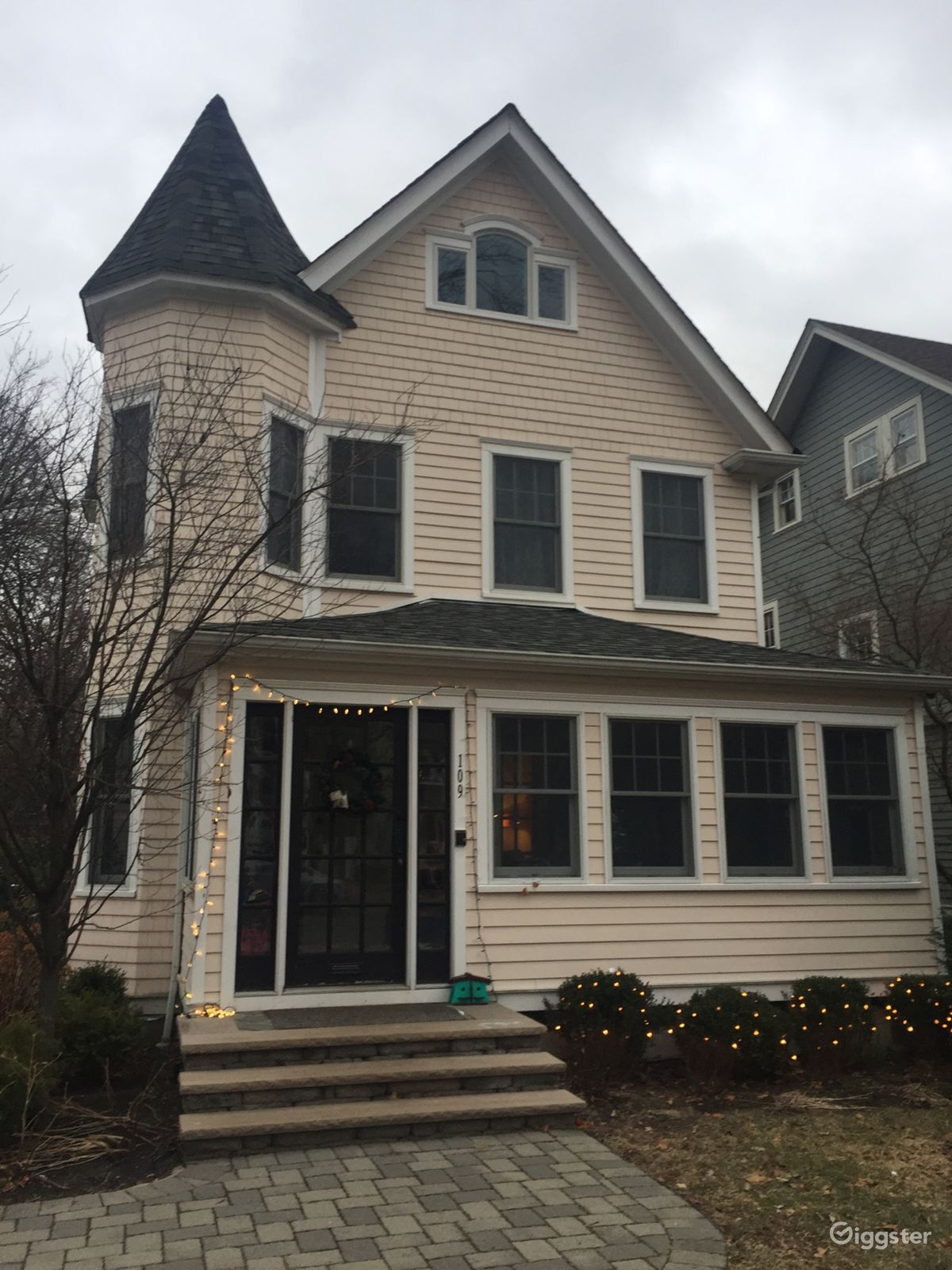 Located on a dead-end street in the quiet suburbs, this 1902 Queen Anne Victorian house has a charm and appeal which even the camera can capture. Part Gothic with touches of contemporary modern architecture, the open floor plan really helps you line up the shots from different angles. Tastefully decorated, there's an unexplained charm about the space as you move from room to room. There's also a large paved patio along with a flat yard with shrubs and trees.
Available on Giggster, starting at $83/hr.
---
6. Luxury Suburban Estate
Lavish and modern, this sprawling suburban estate home is quite the setting. Large driveways, a tennis court, a vast green lawn and the pool are the dominant exterior features. The interiors are minimal and open, with plenty of space to move a rig about. The walls are pale and some adorn with superb artworks. There's also an attic, a garage, a gym and more inside the house. If you've got scenes and shots that require an entire house, then this one is as camera ready as it gets.
Available on Giggster, starting at $541/hr.
---
5. Suburban Americana House
Contemporary modern, this Americana home in the quiet suburbs is a great place to get your camera to. A brick fireplace and open bar attract attention in the dark wood floor hall. The exterior has a very colonial feel, and the tree lined street adds a rustic charm to the house. There's also a back patio area and a basement apartment you can use for your photo and video projects.
Available on Giggster, starting at $125/hr.
---
4. Ornate Suburban Mansion
A stunning 6500sq ft mansion set on a whopping 18,700 sq ft lot, this property has retained its rustic charm while being renovated. The indoors are decorated in a mix of Bohemian and Art Deco styles making the entire space very bold and camera friendly. There's a lot of windows which let in a lot of natural night anytime the sun is out. Furnished with a touch of luxury and elegance, there's plenty of open floor space for you to setup your camera and equipment. There's also a few handpicked showpieces which really help in tying the place to meet more of a  sophisticated and classy narrative.
Available on Giggster, starting at $458/hr.
---
3. Luxurious Georgian Colonial Smarthome
An elegantly furnished corporate villa, this luxury Georgian home has been converted to a smart home. Set on private land, the home exudes history and luxurious comfort; and is fused with the latest smart home technology giving you extreme precise control of various elements. This elegantly furnished solid-brick villa sits on a park-like setting with a beautiful red gravel circular driveway surrounded by over 150 towering fir trees. Being located in one of the countries riches communities and areas, there's everything you could hope for from a smart home and them some. If you think a house should have it, chances are this space does!
Available on Giggster, starting at $650/hr.
---
2. Bright and Beautiful Colonial Home
A custom colonial home in a pretty suburb of New York, this listing can be treated to accommodate all kinds of styles and genres. Very simple and with an open floor plan, the house offers a very homely setting. A long driveway leads to the front porch and inside there's a very modest American home. Nothing extremely over the top, this is an average home which has been well maintained and prepped for the camera.
Available on Giggster, starting at $150/hr.
---
1. Suburban Home in Queens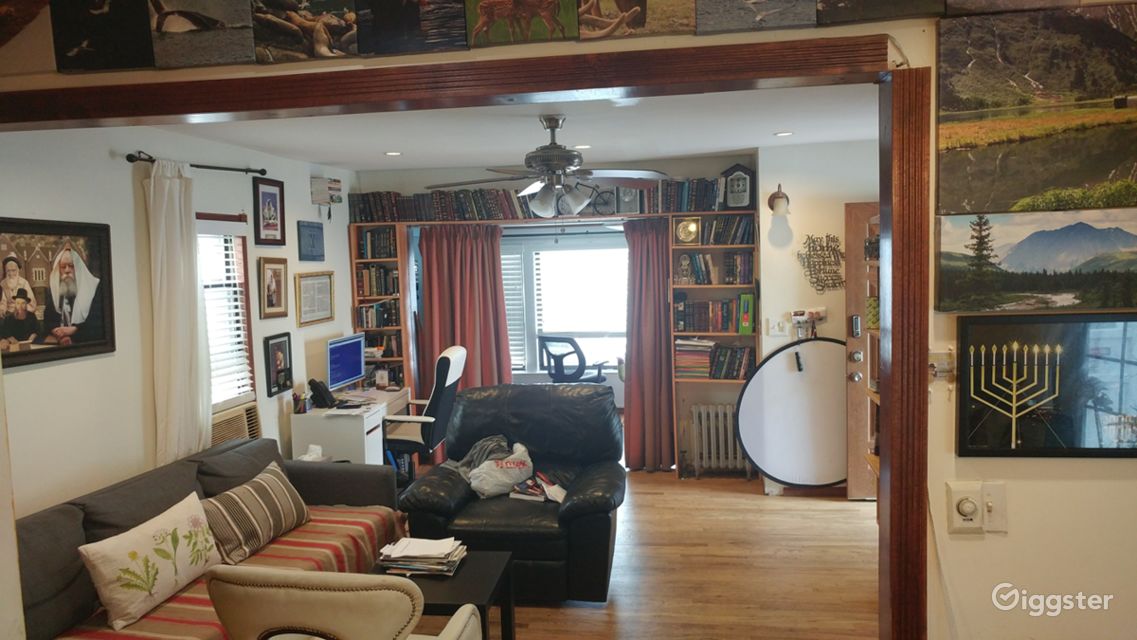 A family home in the suburbs of Queens, the house is a compact lot compared to the others on the list. But what it might not have in stature, it certainly has in spirit. Dull colored walls and light carpeted floors or light wood floors, there's plenty of homely feel to the space.There's also exposed beams in some sections of the house which add a different property vibe to the location. There's also a wood deck/patio that wraps around some sections of the house, adding a sense of elegance which is otherwise uncommon in Queens.
Available on Giggster, starting at $150/hr.
---
And that brings this list to an end. From ranches to mansions, we've got them all in the suburbs of New York. The different decor aesthetics, the diverse settings — all of it looks mesmerizing on the camera. If you're interested in renting any of them, or taking a look at more pictures, or getting an entire list of features, please follow the links provided. Happy filming!
Need a location? Explore 4,000+ affordable spaces on Giggster.com
Search Locations