Rent Funeral venues in Temecula, CA
Find the right location for your next Funeral. Browse a wide variety of local Funeral locations throughout Temecula, CA and book your venue in minutes on Giggster.
How to rent Funeral locations in Temecula, CA
Search locations in Temecula, CA
Explore our wide variety of unique film and event friendly locations.
Contact hosts
Connect with hosts to set up scouts and lock down the details
Book your venue
Reserve your Funeral venue in just a few clicks.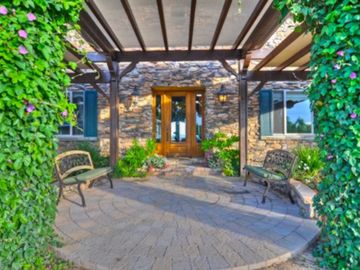 Temecula Wine Country Estate, Guest Home & Villas
Camino Del Vino: Temecula Wine Country Luxury Event Venue. Imagine another world where colorful hot air balloons take flight at dawn and spectacular sunsets paint the evening sky in vivid brush strokes of purple, red, and indigo. This listing is specifically for those that would like to book an exclusive event, which includes a four bedroom main house, two bedroom guest house, and four individual villa suites, each with one king bed. The listing is perfect for large groups looking to rent all facilities on the property. Accommodations can sleep up to 10 couples.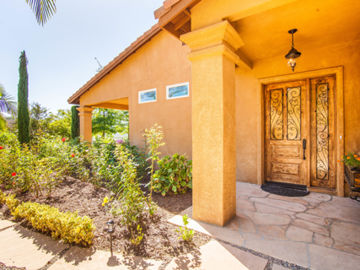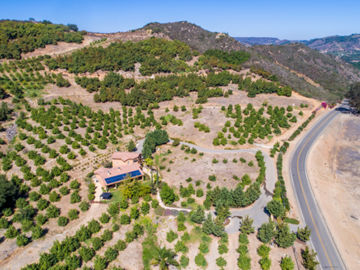 Private Estate on Organic Orchard
Calle Jardin: Private Estate on Organic Orchard. Experience the splendor of the Jardin Estate, a Tuscan-style getaway surrounded by picturesque vineyards and bountiful fruit orchards filled with organic avocados, dragon fruit and lemons. This 3,250 square foot, 4-bedroom/4.5-bath retreat sleeps up to 10 guests in a delightfully tranquil setting. Tucked away in the wine-producing community of De Luz, California, Twisted Vineyard Jardin Estate is just minutes from Temecula's wine country and a short drive from the Pacific Ocean.
Secluded Mountain Wine Country Property
Beautiful, Secluded Wine Country Property Boasting Two Estates. Overlooking an amazing vineyard in the De Luz mountains. The property hosts the original home (now guest house) of the vineyards of DeLuz. The main estate is just a very short distance away and both properties sit among 40 acres of rolling vineyards, hills, lush vineyards and avocado groves. This place is one of the most serene and picturesque locations of Temecula. Paradise!