Rent Filmed Interview venues in Rancho Palos Verdes, CA
Find the right location for your next Filmed Interview. Browse a wide variety of local Filmed Interview locations throughout Rancho Palos Verdes, CA and book your venue in minutes on Giggster.
How to rent Filmed Interview locations in Rancho Palos Verdes, CA
Search locations in Rancho Palos Verdes, CA
Explore our wide variety of unique film and event friendly locations.
Contact hosts
Connect with hosts to set up scouts and lock down the details
Book your venue
Reserve your Filmed Interview venue in just a few clicks.
Rancho Palos Verdes home with stunning ocean view.
Rancho Palos Verdes on the hill overlooking the ocean, Portuguese bend, Trump Golf Course, the Palos Verdes coastline and Catalina Island.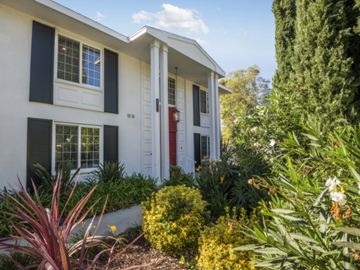 Traditional Colonial with a View
Two story colonial home, traditional exterior, clean/contemporary interior. Quiet street, backyard with well manicured garden, large vacant hillside, and views of a valley. Experienced host happy to welcome you! FAQ I have only one neighbor to my right. They are wonderful people and I have a nice relationship with them. There is no one behind me, across from me, or to the left. Neighbor relations are very simple! Film permits can be obtained through the City of Rancho Palos Verdes, and as of time of this posting, range from $150-300 depending on the nature of the project. A business license is also required, $156. Student and non-profit productions are exempt from the fees (but not the process). The process is relatively quick and easy- the forms take about 5 minutes, and the city is very responsive (I have seen approvals in 1 day). The forms should be completed 3 days in advance (though more lead time is recommended if possible). Filming activities are limited to 7am-7pm, though you can pay extra to the city for an extension on these hours. There is ample street parking for cars. The City of Rancho Palos Verdes will require a "parking plan" as part of your film permit application. I am happy to share successful strategies to make this work. Production vans are not permitted to park on the street, but can be accommodated onsite (size permitting) and, with permission, in a commercial lot 50 yards from the home. Inquire for details. General Information Page: https://www.rpvca.gov/261/Film-Permits Film Permit Application: https://www.rpvca.gov/DocumentCenter/View/935/Film-Permit-Application-Packet-PDF Business License Application: https://www.rpvca.gov/DocumentCenter/View/933/Business-License-Application-Form-PDF
Mid-Century Beach Bungalow
Capture the iconic California coastal look and feel at this mid-century bungalow with panoramic ocean views. Tons of natural light inside with skylights, floor to ceiling windows facing the ocean and wood-paneled walls. Step out of the living room onto the expansive wood deck overlooking the Pacific Ocean. Gated and private. Small crew beach access available upon request.