Rent Networking venues in Long Beach, CA
Find the right location for your next Networking. Browse a wide variety of local Networking locations throughout Long Beach, CA and book your venue in minutes on Giggster.
How to rent Networking locations in Long Beach, CA
Search locations in Long Beach, CA
Explore our wide variety of unique film and event friendly locations.
Contact hosts
Connect with hosts to set up scouts and lock down the details
Book your venue
Reserve your Networking venue in just a few clicks.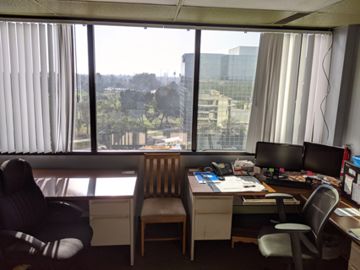 Long Beach Office
A 6th floor of an east long beach office building with south facing windows and a subtle coastal feel.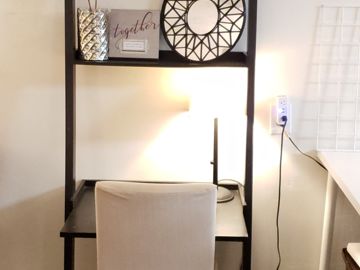 Chic Boutique Event Space in Long Beach
Enjoy a fully furnished cozy space with sofa's, adjustable tables, chairs, 2 faux fireplaces, high speed internet, cable TV and business functionality. This chic multi-purpose boutique space is close to East Long Beach Marinas and within walking distance of CSULB. There's plenty of natural light during the day and optional warm and color changing lighting in the evening. You'll find the space beautifully decorated with positive affirmations, bright and natural colors throughout. It's a 2 for 1 deal here; there's 2 sides separated by a dividing wall, 2 entry doors, 2 restrooms and 1 shower all for one price. If you're looking for an intimate space to host your next event, you've found it here. Our prices are negotiable depending on the event.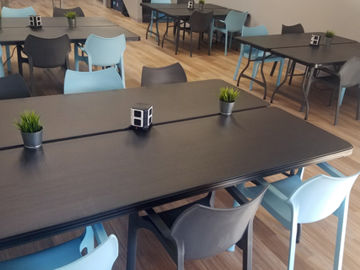 Flexible, Creative, Modern Industrial Workspace
Our convenient neighborhood location is situated at street level, and our front entrance opens directly to the sidewalk. We are easily accessible by car, bicycle, or public transportation, and we're just minutes from the 405 Freeway, Long Beach Airport, Long Beach City College, and Cal State University Long Beach. Parking is free, and spaces are plentiful - especially during the evening. Main rentable area measures 18' x 63' with additional breakout spaces that can double as green rooms, makeup/dressing rooms, etc. This location is a coworking space and meeting venue by day (serving the needs of local freelancers, entrepreneurs, and small businesses) and is reconfigured for events during evenings and weekends.