Rent Ballroom venues in Beverly Hills, CA
Find the right location for your next Ballroom. Browse a wide variety of local Ballroom locations throughout Beverly Hills, CA and book your venue in minutes on Giggster.
How to rent Ballroom locations in Beverly Hills, CA
Search locations in Beverly Hills, CA
Explore our wide variety of unique film and event friendly locations.
Contact hosts
Connect with hosts to set up scouts and lock down the details
Book your venue
Reserve your Ballroom venue in just a few clicks.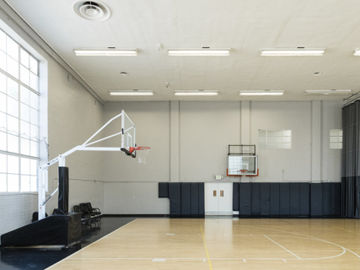 Basketball Court - Indoor NBA Sized Beverly Hills
**We do have special pricing for non profits and student films. Please request more info. The JEM Community Center of Beverly Hills is located in the heart of America's television and film industries and is minutes away from the affluent neighborhoods of Bel Air, Brentwood and West Los Angeles. A home to many celebrities, production companies and the community at large. The incredible facility features an indoor NBA Basketball Court (volleyball court) with 30' high ceiling and large windows allowing plenty of sunlight, an indoor heated junior Olympic Size Swimming Pool, Hot Yoga Studio, Locker Rooms and Meeting Rooms; making it a perfect setting for filming locations. The on site parking lot makes it accommodating for all size production projects. Attached are pictures of the facility. Here is the link to the website: https://www.jemcommunitycenter.com/basketball-court-los-angeles-indoor-c15sg Some Celebrities that have visited: https://www.jemcommunitycenter.com/celebrities-at-jem-rabbi-hertz-illulian I would be more then happy to show you the facility and the spaces we have available. Basketball court Gym Hoops Indoor gym Indoor basketball court Volleyball Indoor pool Lap pool Swimming pool YMCA Sports Yoga Yoga studio Classrooms Alley Parking lot Karate Office Synagogue Locker room Basketball gym Showers alley classroom school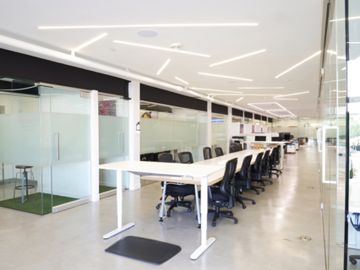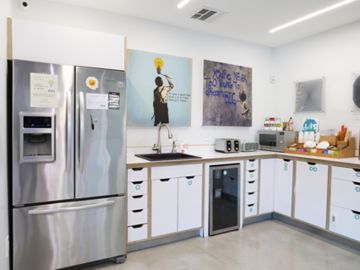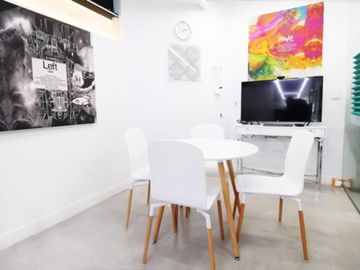 Office, Meeting & Yoga Spaces with Brick & Wood
Whether it is for a new product launch, an industry meet-up, or a company party, this chic venue is changing the Beverly Hills scene with its inspiring, interactive space! This 1000+ sq ft venue has a 100 person capacity and is equipped with a projector, screen, as well as speakers for music and presentations.
Hot Yoga Studio - Beverly Hills
**We do have special pricing for non profits and student films. Please request more info. The JEM Community Center of Beverly Hills is located in the heart of America's television and film industries and is minutes away from the affluent neighborhoods of Bel Air, Brentwood and West Los Angeles. A home to many celebrities, production companies and the community at large. The incredible facility features an indoor NBA Basketball Court (volleyball court) with 30' high ceiling and large windows allowing plenty of sunlight, an indoor heated junior Olympic Size Swimming Pool, Hot Yoga Studio, Locker Rooms and Meeting Rooms; making it a perfect setting for filming locations. The on site parking lot makes it accommodating for all size production projects. Attached are pictures of the facility. Here is the link to the website: https://www.jemcommunitycenter.com/basketball-court-los-angeles-indoor-c15sg Some Celebrities that have visited: https://www.jemcommunitycenter.com/celebrities-at-jem-rabbi-hertz-illulian I would be more then happy to show you the facility and the spaces we have available. Basketball court Gym Hoops Indoor gym Indoor basketball court Volleyball Indoor pool Lap pool Swimming pool YMCA Sports Yoga Yoga studio Classrooms Alley Parking lot Karate Office Synagogue Locker room Basketball gym Showers alley classroom school