Rent Fashion Event venues in Austin, TX
Find the right location for your next Fashion Event. Browse a wide variety of local Fashion Event locations throughout Austin, TX and book your venue in minutes on Giggster.
How to rent Fashion Event locations in Austin, TX
Search locations in Austin, TX
Explore our wide variety of unique film and event friendly locations.
Contact hosts
Connect with hosts to set up scouts and lock down the details
Book your venue
Reserve your Fashion Event venue in just a few clicks.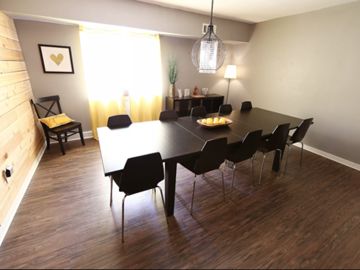 Eco Wellness & Coworking Space
Conveniently located east of Austin's vibrant downtown area, this two-level, highly versatile, eco-wellness space is the ideal venue for social events, company trainings, meetings, workshops or personal celebrations. The interior space offers a calm oasis with design elements based on principles of wellness and environmental psychology, creating an ideal environment for work or play.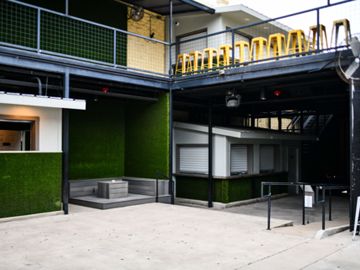 Historic 6th Street Live Music Venue
The Venue is located on historic 6th street in downtown Austin has a clean non-descriptive look with the following amenities to allow for any type of event from conferences, fashion shows and last but not least, Live Music! Events require a bar minimum. Custom rates are available for multi-day production/event. Virtual tour: http://www.omniception.com/vt/p20181115TheVenue/p20181115TheVenue.html Full-size stage with sound and dedicated sound booth to meet the need for any band. High-End Systems shapeshifter lighting with 42 moving heads that impressively cover the entire stage and dance floor. Eight screens including a 12 ft projector all looped together for any visual presentation needs. Dual entry points can easily separate VIP and GA areas. Three separate full functioning bars. Restrooms on both levels. Multiple VIP areas. Easy access for Food truck inside the venue. Greenroom equipped with a kitchenette and full bathroom with shower. (1000 SQFT)
LZR
LZR is a fun, cozy, very "Austin" venue. The venue is styled in rustic industrial with Southwest/Peruvian inspired textiles to warm up the concrete, steel and wood. The warehouse space is almost 7000 square feet with a 65 foot projectable wall. The combined lounge areas are over 4000 square feet with a beautiful 3-sided marble bar. The lounge also has three large glass garage doors that open onto the gorgeous wooden deck and patio that is surrounded in lush green flora, hiding the downtown hustle away and providing a lovely outdoor area.