Rent Collaboration venues in Anaheim, CA
Find the right location for your next Collaboration. Browse a wide variety of local Collaboration locations throughout Anaheim, CA and book your venue in minutes on Giggster.
How to rent Collaboration locations in Anaheim, CA
Search locations in Anaheim, CA
Explore our wide variety of unique film and event friendly locations.
Contact hosts
Connect with hosts to set up scouts and lock down the details
Book your venue
Reserve your Collaboration venue in just a few clicks.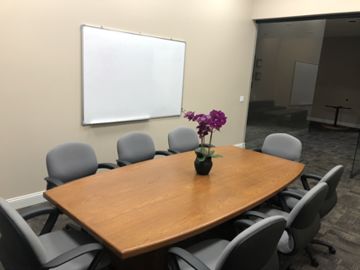 Business Expo Center - Universal Conference Room
The Universal Conference room is a comfortable meeting space that is ideal for client consultations or quick internal debriefs during an all-day conference.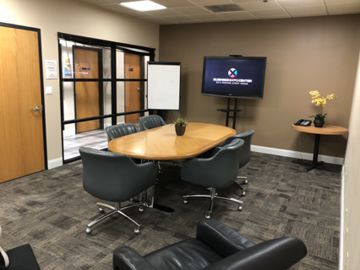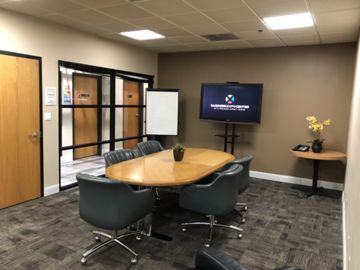 Business Expo Center - Executive Room
The space and the layout of this versatile room make it perfect for you to host a meeting, a presentation or any type of small professional event for your company. The Executive Room has the potential to be transformed into different styles (from classroom style to theater style). This room can host up to 16 people. Options are available if you would like to make creative changes to this room. Dimension: 14' x 21' • Celling Height: 9' • Maximum Capacity: 26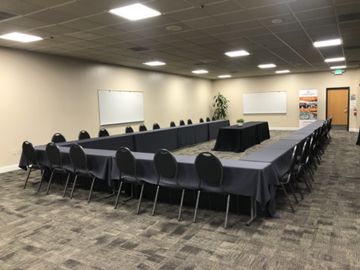 Business Expo Center - Training Room
Host an exciting off-site company meeting in this room to spark new ideas! Our Training Room can hold up to 24 people and is set up so that everyone can easily focus their attention on your presentation. Throw a video up on the screen and share knowledge that inspires your employees, clients, and the community. This brightly-lit and carpeted meeting room is the perfect space for you to brainstorm ways to enhance your business or put on a seminar that offers value to the members of your community. Dimensions: 20' x 38' • Ceiling Height: 10' • Max Capacity: 64